2017 IT Risks: In-Depth Report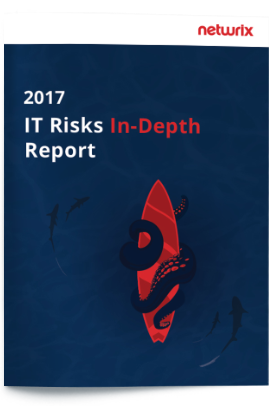 The report provides an in-depth study of what organizations do to minimize various IT risks in security, compliance and operations. It complements and completes the 2017 IT Risks Report by focusing on various industries, organizational sizes and regions.
36%
of financial organizations do not have a separate cyber-security function.
50%
of manufacturing companies have zero visibility into mobile devices, despite the wide use of mobile devices for work purposes.
56%
of healthcare organizations are fully aware of what is happening in their databases
Content in this issue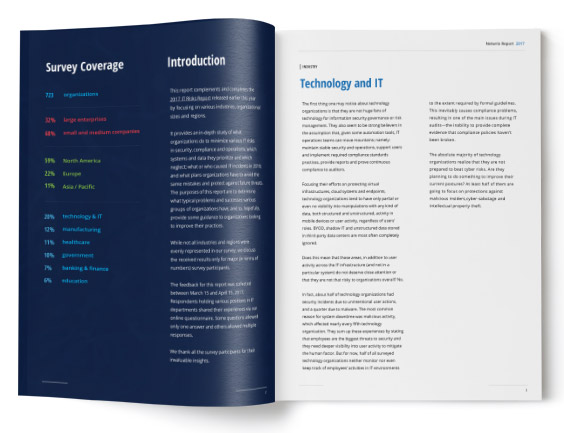 Industry: Technology and IT
Industry: Manufacturing
Industry: Healthcare
Industry: Government
Industry: Banking and Finance
Industry: Education
Organizational Size: Small and Medium Businesses
Organizational Size: Large Enterprises
Region: North America
Region: Europe
Region: Asia / Pacific