2023 Hybrid Security Trends Report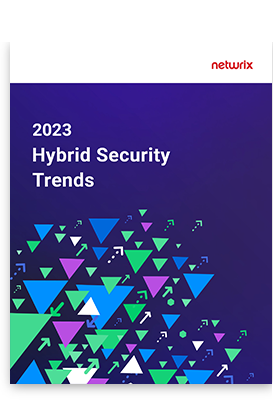 Cloud adoption is in full swing, with 81% of organizations worldwide now using at least one cloud environment. To keep up with the evolution of IT security both on premises and in the cloud, Netwrix Research Lab surveyed 1,610 IT professionals from 106 countries via an online questionnaire, and compared the results to its Cloud Data Security Reports from 2022, 2020 and 2019 and its IT Trends Report from 2020. The resulting report will help organizations concentrate their security efforts on what really matters.
68%
of organizations suffered a cyberattack within the last 12 months. On-premises infrastructures suffered more cyberattacks than the cloud.
59%
of organizations have a cyber insurance policy or plan to purchase one within 12 months.
49%
of respondents would opt to improve privileged access management (PAM) in their organization if they could decide on their own.
Content in this issue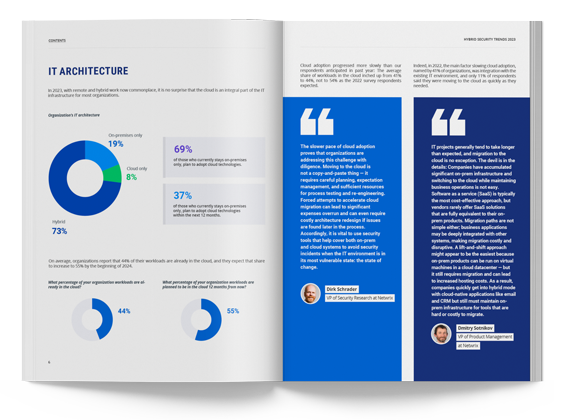 IT architecture
Security challenges
Security incidents
Data breach consequences
Threat actors
Current security measures
Plans for future security measures
Most trusted security measures
Broader IT priorities
Cyber insurance