Webinar: 30 giorni di GDPR - 25 giugno
About this webinar
Recorded: June 25, 2018
Il 25 giugno, ad un mese esatto dall'entrata in vigore del Nuovo Regolamento Europeo sulla Protezione dei Dati (GDPR), facciamo il punto su cosa è successo, quale impatto ha avuto sulle nostre aziende e cosa dobbiamo ancora aspettarci.
Scopri come:
• identificare i dati personali e sensibili
• assicurare la loro protezione
• adeguarti al GDPR con Netwrix Auditor e molto altro!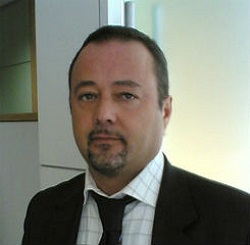 Maurizio Taglioretti,
Country Manager Italy, Iberia & Malta
Active Directory 101: Install and Configure AD Domain Services
This webinar covers the first section of Exam 70-742, which focuses on effective installation and administration of Active Directory. In addition to providing step-by-step training from an AD expert, the session also explores the potential pitfalls of AD configuration and ways to ensure your configuration enhances the security of your IT environment.
Register for this session to learn:
How to install and configure domain controllers (DCs)
Best practices for creating AD users and computers
How to effectively approach AD group and organizational unit (OU) management
How Netwrix Auditor's reporting functionality can help you identify security gaps in your AD configuration and maintain good IT hygiene