Webinar: 30 giorni di GDPR - 25 giugno
About this webinar
Recorded: June 25, 2018
Il 25 giugno, ad un mese esatto dall'entrata in vigore del Nuovo Regolamento Europeo sulla Protezione dei Dati (GDPR), facciamo il punto su cosa è successo, quale impatto ha avuto sulle nostre aziende e cosa dobbiamo ancora aspettarci.
Scopri come:
• identificare i dati personali e sensibili
• assicurare la loro protezione
• adeguarti al GDPR con Netwrix Auditor e molto altro!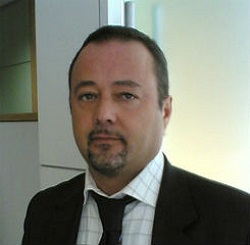 Maurizio Taglioretti,
Country Manager Italy, Portugal & Malta
How Attackers Exploit Office 365 Vulnerabilities
Office 365 has become the platform of choice for document collaboration and sharing. If you're using Office 365 or planning to migrate there, understanding the types of security attacks you can expect is imperative. Microsoft provides tools for testing your end users by simulating some of the most common attacks, so you can educate them as part of your broader defense strategy.
In this webinar, you'll discover:
Unconventional Office 365 attack techniques
How to test your end users
How to spot attacks in early stages so you can take steps to prevent a breach
How you can keep your executives mailboxes safe