4 Handy PowerShell Commands for Managing the File System
About this webinar
Recorded: February 22, 2019
Despite the increasing popularity of cloud storage and SharePoint, Windows file servers still play an important role in the enterprise. Understanding who has access to data and keeping file servers secure isn't an easy task. In an era when regulatory compliance is a top concern for many organizations, controlling file server security is more critical than ever.
You will walk away with a pocket full of scripts that will enable you to:
Modify permissions on files and folders
Get permissions on files and folders
Find folders with excessive permissions
Audit permissions changes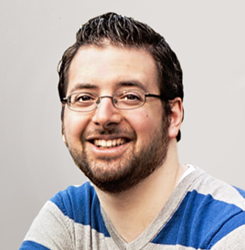 Adam Stetson,
Systems engineer

Russell Smith,
IT consultant and author
Active Directory 101: Manage and Maintain AD Domain Services
Once you have your DCs and AD groups set up, it's time to learn how to configure security policies, maintain AD, and spot changes that could jeopardize security or availability. Watch this webinar to prepare for the second section of Exam 70-742, which is dedicated to continuous management of Active Directory.
During this session, you will learn:
Techniques for configuring service authentication and account policies
Methods for maintaining Active Directory
How to configure Active Directory in a complex enterprise environment
How to detect and investigate improper changes to your Active Directory with Netwrix Auditor