Detecting Threats to Structured Data in Oracle Database and SQL Server
About this webinar
Recorded: December 15, 2016
Databases are used to keep an organization's most valuable assets. When you hear about large amounts of sensitive data being stolen, the chances are that the data was residing in a database when it was attacked. For companies storing such information, visibility into those elements of IT infrastructure is essential from the viewpoints of data security, compliance with regulatory standards, and data availability for users and software applications.
Join our recorded webinar to learn:
• How to harden your database security and ensure its uninterrupted availability
• What are the most critical incidents in your Oracle Database and SQL Server environment that you need to keep an eye on
• And more!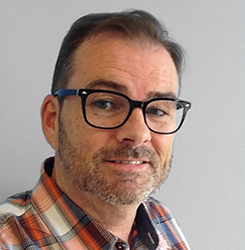 Bradford Eadie,
Systems Engineer
Tips, Tools and Techniques for Overcoming Data Protection Challenges
Tighter data protection regulations have forced organizations to put data security at the top of their priority list. Join this panel of experts to discover why companies fail to ensure data security and how to avoid the same fate. They will discuss common data protection challenges: intellectual property theft, data loss, data breaches, system disruptions and compliance regulations.
Register now for a dynamic panel discussion:
Gain expert insight into tools and techniques for improving data security in your organization
Hear recommendations for how to justify investments in IT security
Get simple yet effective tips for enhancing data privacy and protection
Learn the key differences between compliance and security
Leave the event with a clear and realistic action plan for avoiding data breaches