Detecting Threats to Structured Data in Oracle Database and SQL Server
About this webinar
Recorded: December 15, 2016
Databases are used to keep an organization's most valuable assets. When you hear about large amounts of sensitive data being stolen, the chances are that the data was residing in a database when it was attacked. For companies storing such information, visibility into those elements of IT infrastructure is essential from the viewpoints of data security, compliance with regulatory standards, and data availability for users and software applications.
Join our recorded webinar to learn:
• How to harden your database security and ensure its uninterrupted availability
• What are the most critical incidents in your Oracle Database and SQL Server environment that you need to keep an eye on
• And more!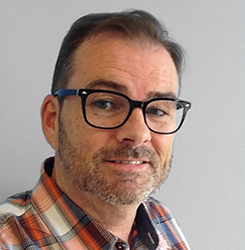 Bradford Eadie,
Systems Engineer
Live Demo: Netwrix Auditor – Data Discovery & Classification Edition
Meet the brand-new Netwrix Auditor – Data Discovery and Classification Edition, which provides complete visibility into where sensitive files are, what content is inside them, who can access the files and who actually uses them.
Join us and see how you can:
Identify and classify the sensitive data you store
Spot any sensitive data that surfaces outside of a secure location
Prove the effectiveness of your data security controls to auditors
And more