GDPR e l'imprevedibile variabile del fattore umano
About this webinar
Recorded: September 6, 2018
Sia nei mesi precedenti che nei mesi immediatamente successivi all'entrata in vigore del nuovo Regolamento Europeo sulla Protezione dei Dati (GDPR) ci siamo preoccupati di adeguare le nostre aziende dal punto di vista documentale e giuridico (informative, registri dei trattamenti, nomine di responsabili e DPO...) e dal punto di vista tecnologico (Audit, Encryption, Data Wiping, anonimizzazione...), ma per quanto riguarda il fattore umano siamo sicuri che la semplice nomina dell'incaricato e la formazione (quando effettuata) ai nostri collaboratori possa bastare? Durante il webinar impareremo come gestire "l'imprevedibile variabile del fattore umano" con Netwrix Auditor.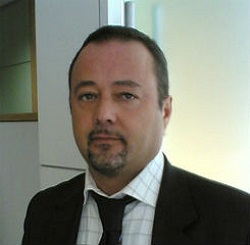 Maurizio Taglioretti,
Country Manager Italy, Portugal & Malta
How Attackers Exploit Office 365 Vulnerabilities
Office 365 has become the platform of choice for document collaboration and sharing. If you're using Office 365 or planning to migrate there, understanding the types of security attacks you can expect is imperative. Microsoft provides tools for testing your end users by simulating some of the most common attacks, so you can educate them as part of your broader defense strategy.
In this webinar, you'll discover:
Unconventional Office 365 attack techniques
How to test your end users
How to spot attacks in early stages so you can take steps to prevent a breach
How you can keep your executives mailboxes safe