GDPR e l'imprevedibile variabile del fattore umano
About this webinar
Recorded: September 6, 2018
Sia nei mesi precedenti che nei mesi immediatamente successivi all'entrata in vigore del nuovo Regolamento Europeo sulla Protezione dei Dati (GDPR) ci siamo preoccupati di adeguare le nostre aziende dal punto di vista documentale e giuridico (informative, registri dei trattamenti, nomine di responsabili e DPO...) e dal punto di vista tecnologico (Audit, Encryption, Data Wiping, anonimizzazione...), ma per quanto riguarda il fattore umano siamo sicuri che la semplice nomina dell'incaricato e la formazione (quando effettuata) ai nostri collaboratori possa bastare? Durante il webinar impareremo come gestire "l'imprevedibile variabile del fattore umano" con Netwrix Auditor.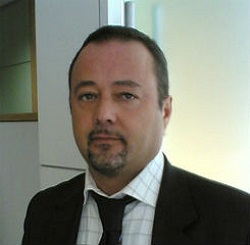 Maurizio Taglioretti,
Country Manager Italy, Iberia & Malta
Tips, Tools and Techniques for Overcoming Data Protection Challenges
Tighter data protection regulations have forced organizations to put data security at the top of their priority list. Join this panel of experts to discover why companies fail to ensure data security and how to avoid the same fate. They will discuss common data protection challenges: intellectual property theft, data loss, data breaches, system disruptions and compliance regulations.
Register now for a dynamic panel discussion:
Gain expert insight into tools and techniques for improving data security in your organization
Hear recommendations for how to justify investments in IT security
Get simple yet effective tips for enhancing data privacy and protection
Learn the key differences between compliance and security
Leave the event with a clear and realistic action plan for avoiding data breaches