GDPR e l'imprevedibile variabile del fattore umano
About this webinar
Recorded: September 6, 2018
Sia nei mesi precedenti che nei mesi immediatamente successivi all'entrata in vigore del nuovo Regolamento Europeo sulla Protezione dei Dati (GDPR) ci siamo preoccupati di adeguare le nostre aziende dal punto di vista documentale e giuridico (informative, registri dei trattamenti, nomine di responsabili e DPO...) e dal punto di vista tecnologico (Audit, Encryption, Data Wiping, anonimizzazione...), ma per quanto riguarda il fattore umano siamo sicuri che la semplice nomina dell'incaricato e la formazione (quando effettuata) ai nostri collaboratori possa bastare? Durante il webinar impareremo come gestire "l'imprevedibile variabile del fattore umano" con Netwrix Auditor.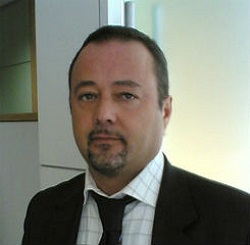 Maurizio Taglioretti,
Country Manager Italy, Iberia & Malta
Active Directory 101: Install and Configure AD Domain Services
This webinar covers the first section of Exam 70-742, which focuses on effective installation and administration of Active Directory. In addition to providing step-by-step training from an AD expert, the session also explores the potential pitfalls of AD configuration and ways to ensure your configuration enhances the security of your IT environment.
Register for this session to learn:
How to install and configure domain controllers (DCs)
Best practices for creating AD users and computers
How to effectively approach AD group and organizational unit (OU) management
How Netwrix Auditor's reporting functionality can help you identify security gaps in your AD configuration and maintain good IT hygiene