GDPR e l'imprevedibile variabile del fattore umano
About this webinar
Recorded: September 6, 2018
Sia nei mesi precedenti che nei mesi immediatamente successivi all'entrata in vigore del nuovo Regolamento Europeo sulla Protezione dei Dati (GDPR) ci siamo preoccupati di adeguare le nostre aziende dal punto di vista documentale e giuridico (informative, registri dei trattamenti, nomine di responsabili e DPO...) e dal punto di vista tecnologico (Audit, Encryption, Data Wiping, anonimizzazione...), ma per quanto riguarda il fattore umano siamo sicuri che la semplice nomina dell'incaricato e la formazione (quando effettuata) ai nostri collaboratori possa bastare? Durante il webinar impareremo come gestire "l'imprevedibile variabile del fattore umano" con Netwrix Auditor.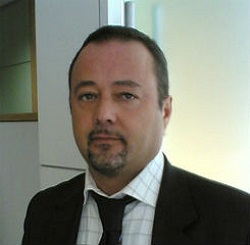 Maurizio Taglioretti,
Country Manager Italy, Portugal & Malta
Deep Dive: How to Reduce the Exposure of Your Critical Data
To reduce the overexposure of regulated and mission-critical data, it's not enough to understand where it resides; you also need to uncover any issues that put the data at risk and quickly remediate them. With solutions from Netwrix, you can reduce the exposure of your sensitive data by moving it to a safe location, deleting confidential pieces of content from it and more.
Join us and discover how Netwrix solutions enable you to:
Understand which data needs protection and how exposed it is
Automatically migrate overexposed data to quarantine before a breach occurs
Automatically redact sensitive content from documents
Identify and revoke excessive permissions
Increase the accuracy of your data loss prevention (DLP) tool