Deep Dive: come rilevare comportamenti anomali dell'utente prima che si verifichi un data breach
About this webinar
Recorded: October 17, 2019
Quanto sai sul comportamento degli utenti nel tuo ambiente IT? Sfortunatamente, le attività dannose degli insider spesso non vengono rilevate a lungo. Partecipa a questo webinar per scoprire:
- Come investigare gli incidenti in modo efficiente e determinare la migliore risposta
- Come rilevare account compromessi nel proprio ambiente
- Come analizzare le tendenze di accesso ai dati e picchi improvvisi di attività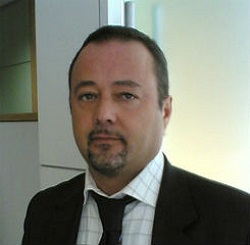 Maurizio Taglioretti,
Country Manager Italy, Portugal & Malta
Weekly Netwrix MSP Webinar
Every Tuesday, we host an online session in which we explain how MSPs can grow their businesses, remain trusted IT advisors for their customers, and either differentiate their offerings with advanced security services or make a full transition from MSP to managed security services provider (MSSP).
Join the MSP team as we demonstrate how Netwrix enables you to:
Generate interest for data security services
Sell more services by starting the security conversation
Provide efficient incident management to prevent data breaches
Improve your clients' security posture with automated IT risk assessment
Sign up for the most convenient session now!