Access Controls for Growing Businesses - How to Maintain Segregation of Duties
Any business system that handles financial transactions must have controls in place to prevent fraud. In NetSuite, segregation of duties is a critical building block of this — basic accounting best practices require that the same user who created a journal entry should not be able to approve it, for example.

The problem is that as an organization grows, maintaining SoD becomes increasingly complicated and time-consuming. Not only that but, past a certain level of maturity, identifying conflicts in a NetSuite account requires a level of discovery that most organizations can't handle internally.

There are reporting tools to help automate the identification of these types of conflicts, but the problem is that you are still left trying to understand and resolve the underlying issues. Fortunately, there's a better option: use Strongpoint to understand, resolve and prevent conflicts in your account — automatically!

Watch this session to learn how it's done. First, we'll cover our recommended SoD and access best practices, taken from years of experience working with auditors and within NetSuite. Then, we'll give you an exclusive demo of our SoD tools so you can see firsthand how they streamline your compliance efforts.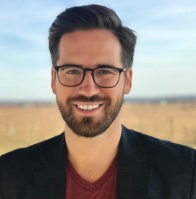 Paul Staz , VP Sales and Marketing