Monitor all Active Directory and Group
Policy changes
Choose from 70+ predefined reports that detail changes to group membership, accounts, groups,
organizational units, and all other Active Directory and Group
Policy objects.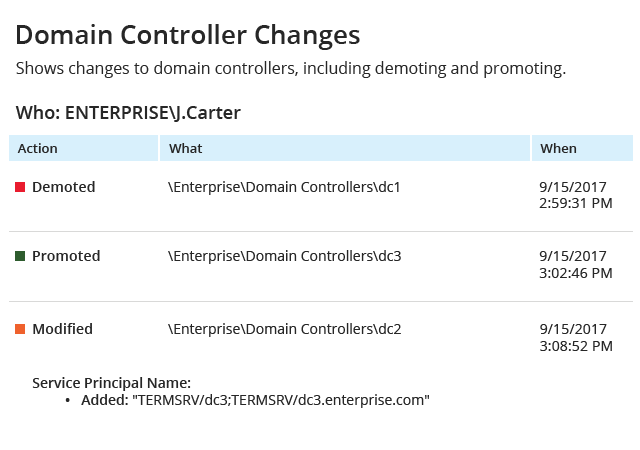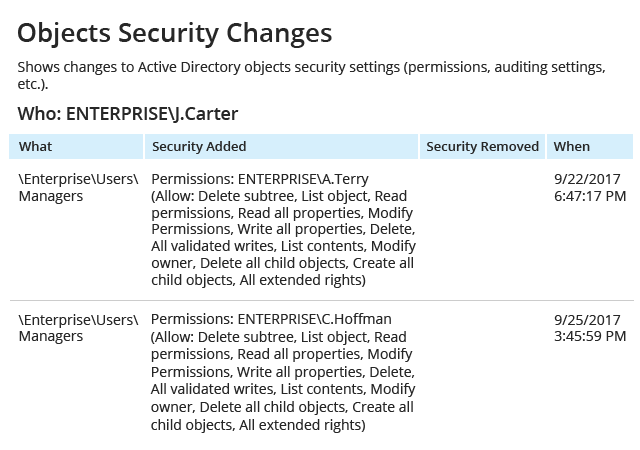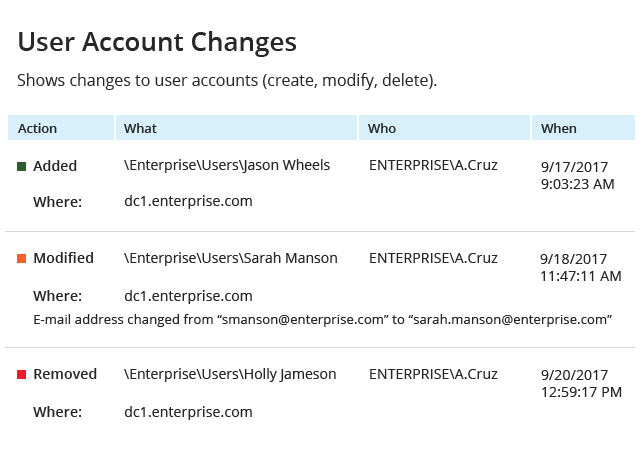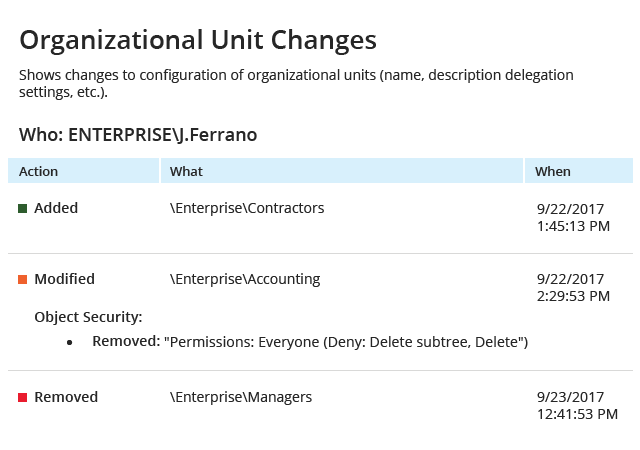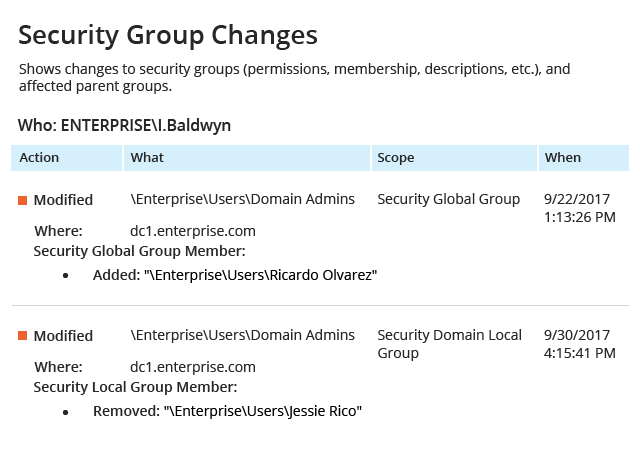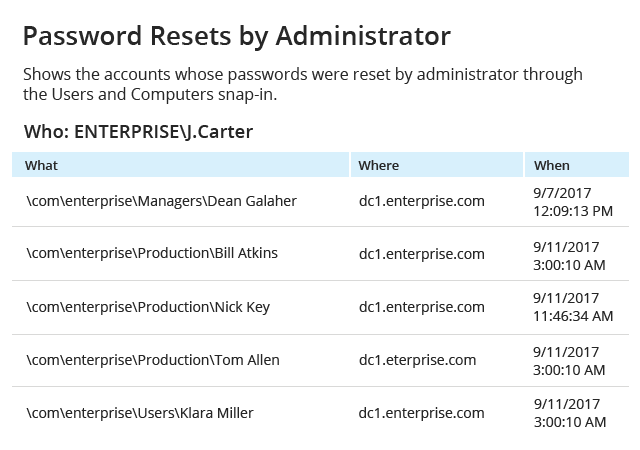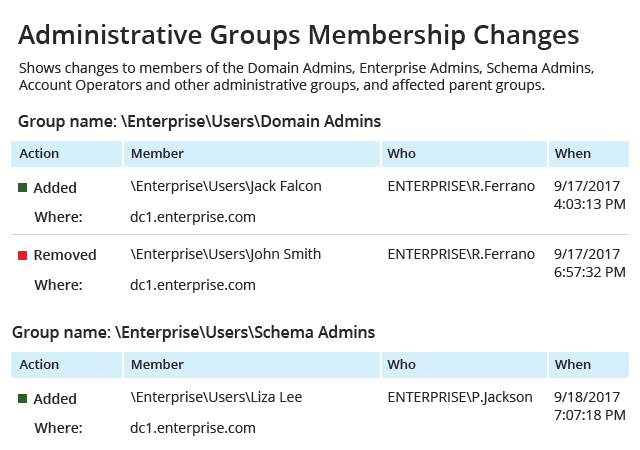 "Netwrix Auditor for Active Directory has enabled me to provide accurate visibility regarding what changed when. I really like the low system overhead of the Netwrix product and how easy it is to get up
and running."
Kathryn J. Roxby, IT Systems Administrator Sr.,
Technologies Division
"In a way Netwrix Netwrix Auditor is doing us a big favor, as it has highlighted some Active Directory issues of which we were previously unaware. Let´s face it, who has the time to sit and review the Event Logs on all
of their DCs?"
Christopher Faithfull-Lisle, IT Product Manager,
SICK AG