NETWRIX RECOVERY FOR ACTIVE DIRECTORY (FORMERLY STEALTHRECOVER®)
Comprehensive recovery of Active Directory data
Minimize downtime and reduce the risk of data breaches with Active Directory recovery software from Netwrix
A single improper change to your Microsoft Active Directory, whether accidental or deliberate, can disrupt productivity for hours or even days. And if AD goes down altogether, your business comes to a screeching halt. Native tools don't make it easy to revert unwanted changes or restore domain controllers — but Netwrix Recovery for Active Directory does. Administrators can recover entire AD objects or just a single attribute, and even restore domain controllers to enable full-forest recovery, minimizing costly downtime and business losses.
Roll back errant changes to Active Directory before attackers exploit them
One errant change to an Active Directory user, group, or Group Policy object (GPO) can lead to disaster. Alter the wrong Group Policy setting and suddenly users are free to copy data to USB drives. Make the wrong person a member of an AD group and they'll be able to read files they shouldn't. Rest easier with granular rollback at your fingertips.
Keep the business humming with fast recovery of user accounts and permissions
Active Directory unlocks access to data and services users need to do their jobs. Reduce business disruptions by restoring accounts and permissions quickly — without having to reboot a single domain controller.
Empower your IT pros with a solution that overcomes the limitations of native tools
Instead of wasting valuable time struggling with native tools, an IT admin can simply search the full history of all changes made to an AD object and restore it to the desired state in a single click.
Get the confidence you need
Rest assured that even if your domain controller gets corrupted, encrypted by ransomware or completely wiped out, you can recover your AD forest from a secure backup.
Ensure security and business continuity with Active Directory recovery software from Netwrix
Comprehensive recovery
Go far beyond native tools with the ability to recover deleted user and computer objects, GPOs, DNS entries, and more.
Granular rollback
Easily search a full timeline of all changes to an object and, in one click, roll back an unwanted change to any recorded state, whether that's from the last backup or an older version.
Secure DC backups
Protect your AD forest backups from data theft with encryption.
Security and user productivity
Track Access Control Lists (ACLs) and other critical changes and promptly roll back any modifications that could give users excessive permissions or remove rights they need to do their jobs.
Control over snapshots
Govern exactly when Active Directory backups are created to meet your recovery point objectives (RPOs) and other needs.
Ease of use
Perform backup and recovery tasks right from ADUC using a fully integrated MMC snap-in.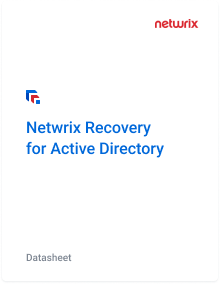 Netwrix Recovery for Active Directory
Find out how Netwrix can help you speed recovery of Active Directory data, without any downtime.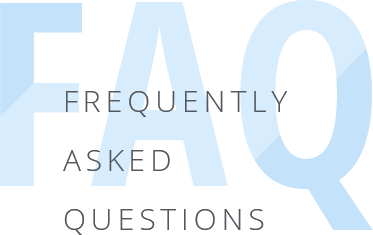 How quickly will my company start getting value?
Once you download Netwrix Recovery for Active Directory to your on-premises Windows server, simply follow the wizards to install and configure the solution. For example, you'll need to specify which SQL Server database to use. Launch the product, set the password for the built-in administrator account, and you're ready to go!
Is learning and operating the solution difficult?
Not at all! Admins can perform backup and recovery tasks right from ADUC using a fully integrated MMC snap-in.
Is Netwrix Recovery for Active Directory secure?
Netwrix Recovery for Active Directory delivers multiple features to help your company ensure strong security and compliance with cybersecurity and data privacy regulations. The role-based access control system empowers you to delegate authority with confidence by limiting the actions each Netwrix Recovery for Active Directory admin can perform. In addition, you can restrict console access to the specific ports you choose and limit communications to HTTPS.
What if I have a question or run into a problem?
Don't worry! In case of non-technical questions about our products, simply contact your account manager. For technical issues, reach out to our U.S.-based customer support team, which has earned a solid 97% satisfaction rate.