Active Directory: gestione e manutenzione 02/14/2019
About this webinar
Recorded: February 14, 2019
Pianificare correttamente Active Directory, è fondamentale per mantenere pulita e funzionante la propria infrastruttura aziendale. Dalla gestione dei DNS, all'utilizzo corretto delle Organization Unit, dei gruppi e delle utenze, passando per la pianificazione delle Group Policy, durante questo webinar vedremo quali sono le regole base da adottare, come scegliere la strategia adeguata e come tenere sotto controllo le attività degli amministratori, con Netwrix Auditor.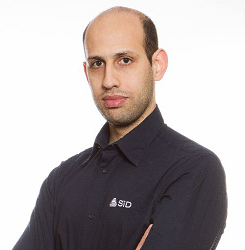 Silvio Di Benedetto,
MVP
Netwrix Auditor Product Demo
See what Netwrix Auditor has to offer, including how you can prevent data breaches by staying in control of your sensitive and regulated data. Join a Netwrix systems engineer as he demonstrates how to:
Identify and remediate your biggest security gaps using the IT Risk Assessment dashboard
Detect and investigate abnormal user behavior faster with alerts and Google-like search
Minimize response time to common incidents or anticipated threats with Automated Response
Pass compliance audits with far less effort using Data Discovery and Classification
And much more
Sign up for the live demo now!