Active Directory: gestione e manutenzione 02/14/2019
About this webinar
Recorded: February 14, 2019
Pianificare correttamente Active Directory, è fondamentale per mantenere pulita e funzionante la propria infrastruttura aziendale. Dalla gestione dei DNS, all'utilizzo corretto delle Organization Unit, dei gruppi e delle utenze, passando per la pianificazione delle Group Policy, durante questo webinar vedremo quali sono le regole base da adottare, come scegliere la strategia adeguata e come tenere sotto controllo le attività degli amministratori, con Netwrix Auditor.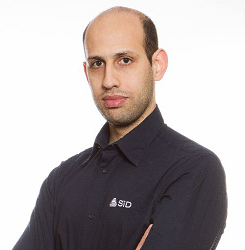 Silvio Di Benedetto,
MVP
Deep Dive: Records Management – A New Solution to an Old Problem
Moving to digital creates the illusion that you'll automatically leave behind all the records management problems you had with paper files, from the frequent errors by users to the endless requests from auditors. Unfortunately, that is not the case — over 60% of organizations are still stuck with mostly manual approaches to retention and disposition of records.
Join our 30-minute deep dive into electronic records management:
Learn why manual records tagging is a ticket straight to lower productivity, constant frustration and higher risks
Explore ways to automate the movement of records through their lifecycle and finally get home on time
Discover how to improve the performance of your records management system and increase its ROI