Netwrix Auditor Workshop: Active Directory - 05/08/2019
About this webinar
Recorded: May 8, 2019
Netwrix Auditor per Active Directory offre security intelligence su ciò che accade in Active Directory e Group Policy. Verifica le modifiche e gli accessi ad Active Directory per ridurre il rischio di abuso dei privilegi, dimostrare la conformità IT e semplificare la risoluzione dei problemi.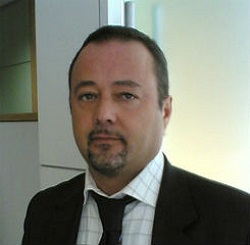 Maurizio Taglioretti,
Country Manager Italy, Iberia & Malta
What's New in Netwrix Auditor 9.8
See the new Netwrix Auditor in action! In this webinar, we'll demonstrate how the new features and enhancements in Netwrix Auditor 9.8 can help you further strengthen the security of your Windows infrastructure and SharePoint data.
Join us to learn how to:
Uncover and mitigate data security holes across your Windows servers and SharePoint sites
Protect your critical SharePoint assets, even if you have a tangled permissions layout and tons of SharePoint data objects
Get notified about actions outside expected hours and unauthorized access to confidential data
Enforce stricter control over privileged user activity to catch admins misusing their permissions