Webinar: Wie man Active Directory Services aufbaut und betreibt
About this webinar
Recorded: September 18, 2017
Die Webinare fassen die wichtigsten Aufgaben der Verwaltung einer Active Directory-Infrastruktur zusammen. Es werden folgende Themen aus der Microsoft-Prüfung 70-410 behandelt:
Installation
Die verschiedene Typen einer Domänen-Controller Installation von der GUI bis zum Server Core und Install from Media (IFM)
Globale Kataloge einrichten
DNS-Server und Ihre Aufgabe im AD
Verwalten von Benutzern und Computern
Anlegen und Verwalten von Benutzern und Computern
Offline Domain Join
Verwalten von Gruppen und Organizational Units
Gruppentypen
Verschachtelte Gruppen verwalten
Gruppen konvertieren
Delegieren von Berechtigungen im AD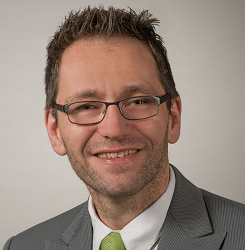 Holger Voges,
MCSA, MCITP, MCSE, MCT
Netwrix Auditor Product Demo
See what Netwrix Auditor has to offer, including how you can prevent data breaches by staying in control of your sensitive and regulated data. Join a Netwrix systems engineer as he demonstrates how to:
Identify and remediate your biggest security gaps using the IT Risk Assessment dashboard
Detect and investigate abnormal user behavior faster with alerts and Google-like search
Minimize response time to common incidents or anticipated threats with Automated Response
Pass compliance audits with far less effort using Data Discovery and Classification
And much more
Sign up for the live demo now!