Webinar: Wie man Active Directory Services aufbaut und betreibt
About this webinar
Recorded: September 18, 2017
Die Webinare fassen die wichtigsten Aufgaben der Verwaltung einer Active Directory-Infrastruktur zusammen. Es werden folgende Themen aus der Microsoft-Prüfung 70-410 behandelt:
Installation
Die verschiedene Typen einer Domänen-Controller Installation von der GUI bis zum Server Core und Install from Media (IFM)
Globale Kataloge einrichten
DNS-Server und Ihre Aufgabe im AD
Verwalten von Benutzern und Computern
Anlegen und Verwalten von Benutzern und Computern
Offline Domain Join
Verwalten von Gruppen und Organizational Units
Gruppentypen
Verschachtelte Gruppen verwalten
Gruppen konvertieren
Delegieren von Berechtigungen im AD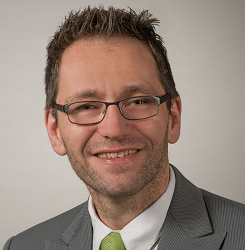 Holger Voges,
MCSA, MCITP, MCSE, MCT
Active Directory 101: Manage and Maintain AD Domain Services
Once you have your DCs and AD groups set up, it's time to learn how to configure security policies, maintain AD, and spot changes that could jeopardize security or availability. Watch this webinar to prepare for the second section of Exam 70-742, which is dedicated to continuous management of Active Directory.
During this session, you will learn:
Techniques for configuring service authentication and account policies
Methods for maintaining Active Directory
How to configure Active Directory in a complex enterprise environment
How to detect and investigate improper changes to your Active Directory with Netwrix Auditor