Webinar: Wie man Active Directory Services aufbaut und betreibt
About this webinar
Recorded: September 18, 2017
Die Webinare fassen die wichtigsten Aufgaben der Verwaltung einer Active Directory-Infrastruktur zusammen. Es werden folgende Themen aus der Microsoft-Prüfung 70-410 behandelt:
Installation
Die verschiedene Typen einer Domänen-Controller Installation von der GUI bis zum Server Core und Install from Media (IFM)
Globale Kataloge einrichten
DNS-Server und Ihre Aufgabe im AD
Verwalten von Benutzern und Computern
Anlegen und Verwalten von Benutzern und Computern
Offline Domain Join
Verwalten von Gruppen und Organizational Units
Gruppentypen
Verschachtelte Gruppen verwalten
Gruppen konvertieren
Delegieren von Berechtigungen im AD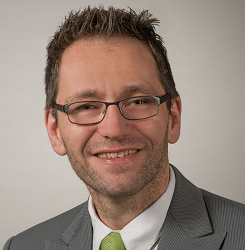 Holger Voges,
MCSA, MCITP, MCSE, MCT
Netwrix Data Classification Demonstration
We are excited to showcase the functionality of our newest product — Netwrix Data Classification! This software reveals the true value of information you store and cures both your information security and governance headaches.
Join us for a live demo and learn how to:
Accurately identify sensitive information and reduce its exposure
Slash expenses on data storage by cleaning up obsolete or trivial information
Respond to legal requests without putting your business on hold
Streamline data management tasks by retaining, archiving or migrating only specific types of data