Webinar: Wie man Active Directory Services aufbaut und betreibt
About this webinar
Recorded: September 18, 2017
Die Webinare fassen die wichtigsten Aufgaben der Verwaltung einer Active Directory-Infrastruktur zusammen. Es werden folgende Themen aus der Microsoft-Prüfung 70-410 behandelt:
Installation
Die verschiedene Typen einer Domänen-Controller Installation von der GUI bis zum Server Core und Install from Media (IFM)
Globale Kataloge einrichten
DNS-Server und Ihre Aufgabe im AD
Verwalten von Benutzern und Computern
Anlegen und Verwalten von Benutzern und Computern
Offline Domain Join
Verwalten von Gruppen und Organizational Units
Gruppentypen
Verschachtelte Gruppen verwalten
Gruppen konvertieren
Delegieren von Berechtigungen im AD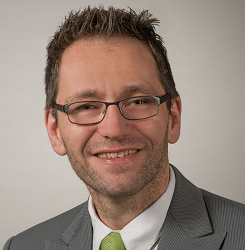 Holger Voges,
MCSA, MCITP, MCSE, MCT
Securing Your Network Devices in the Era of Cyber Threats
The last several years have seen a massive proliferation of network devices. Despite their benefits, any single device could act as an entry point for hackers or malware. Network administrators must take a hard look at routers, access points, IoT devices and a variety of other network devices to safeguard them from cyber threats. The result can be clear visibility into network activity for maximum security and performance. In this informative webinar, you will learn:
Strategies for performing device risk assessments.
Methods to spot and remediate unauthorized changes or change errors.
Why identity is a critical factor in maintaining device security.
Actionable strategies you can use right now to secure your network devices.