Bewährte Praktiken für Fileserver- und AD-Logging
About this webinar
Recorded: April 11, 2017
In diesem Webinar zeigen wir Best Practices und geben Ihnen eine Schritt-für-Schritt Übersicht für Microsoft Active Directory und Fileserver Logging:
- Gab es ein ungewöhnliches Nutzerverhalten auf Ihrem Fileserver?
- Hat jemand schädliche Daten auf den Unternehmensdatenspeicher gepackt?
- Wer hat Zugriff auf Daten, auf die er keinen Zugriff haben sollte?
- Wie ist ein sinnvolles Auditing von GPOs zu realisieren?
- Gibt es Dateien, anhand derer Personen sich einwandfrei identifizieren lassen (PII) oder die andere sensible Daten enthalten?
- Wie kann man das Löschen von Dateien auf Windows Fileservern, EMC oder NetApp Filers entdecken und untersuchen?
- Wie kann man die Konfigurationsänderungen effizient überwachen und dokumentieren?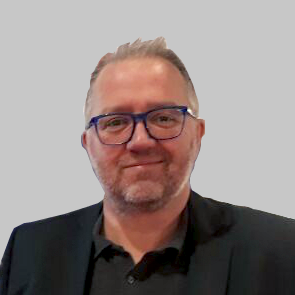 Jørgen Slings,
Systems Engineer
Exploring Windows Server's Data Classification Infrastructure to Find Private Data and Comply with GDPR, et al
In this real training for free event, we are going to dive into the File Classification Infrastructure (FCI) which first appeared in Windows Server 2008 R2 and continues to be enhanced in later versions of Windows.
With FCI you can set up rules that automatically classify files based on various factors, such as location, or content such as simple strings or regular expressions. FCI uses Windows Search to crawl your file servers and automatically classify the files based on the classification properties and rules you set up. Once files have been classified, FCI can perform specified actions on them, such as moving them to a specified directory or encrypting them.
FCI adds classification metadata to files using the NTFS Alternate Data Stream (ADS). Files retain their classification provided that they are stored on an NTFS volume. If a file is moved to a FAT32 or ReFS volume, it loses its classification. One exception to this rule is Microsoft Office files; because classification metadata is stored in the files and the NTFS ADS, classification is not lost when files are moved to the cloud — think SharePoint.
We will explore all of this and then see how Dynamic Access Control (DAC) in Windows Server works with FCI to provide classification properties that are centralized in Active Directory (AD), rather than set locally on each file server.