Best Practices für mehr AD-Sicherheit
About this webinar
Recorded: June 27, 2018
Erfahren Sie von unserem IT-Sicherheitsexperten Alexander Bode, wie Active Directory im Unternehmen aufgebaut werden muss, um den Datenschutz zu stärken und die Anforderungen der EU-DSGVO zu erfüllen.
Prüfen Sie mit unserer Hilfe, ob Ihr Active Directory optimal konfiguriert ist:
Wie kann man die größten Sicherheitslücken im Active Directory schnell ermitteln?
Welche Einstellungen überprüft und optimiert werden sollten, um die Sicherheit zu verbessern?
Die Übereinstimmung der Active Directory Konfiguration mit der Sicherheitsrichtlinie Ihres Unternehmens
Wie können Sie nicht autorisierte Änderungen privilegierter Nutzer erkennen und untersuchen?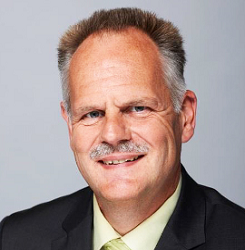 Alexander Bode,
Systems Engineer
Netwrix Data Classification Demonstration
We are excited to showcase the functionality of our newest product — Netwrix Data Classification! This software reveals the true value of information you store and cures both your information security and governance headaches.
Join us for a live demo and learn how to:
Accurately identify sensitive information and reduce its exposure
Slash expenses on data storage by cleaning up obsolete or trivial information
Respond to legal requests without putting your business on hold
Streamline data management tasks by retaining, archiving or migrating only specific types of data