Verringern Sie die Angriffsfläche Ihrer Windows-Infrastruktur und Sharepoint-Daten
About this webinar
Recorded: June 4, 2019
Verringern Sie die Angriffsfläche Ihrer Windows Server-Infrastruktur weiter und sorgen Sie dafür, dass Angreifer möglichst keinen Zugriff auf vertrauliche Daten in SharePoint haben, indem Sie Sicherheitslücken in diesen Systemen aufdecken und regelmäßig analysieren, wie sich diese Lücken vermeiden lassen.
Schützen Sie Ihre wichtigsten SharePoint-Ressourcen vor böswilligen Insider-Aktivitäten und externen Angreifern, auch wenn Ihr System durch unübersichtliche Berechtigungen und unzählige SharePoint-Datenobjekte gekennzeichnet ist. Stellen Sie sicher, dass Ihre sensiblen SharePoint-Daten nur auf dedizierten, sicheren Systemen gespeichert werden, und vergewissern Sie sich, dass diese Dokumente nicht exponiert sind und die Benutzeraktivitäten im Zusammenhang mit diesen Daten Ihren Sicherheitsrichtlinien entsprechen.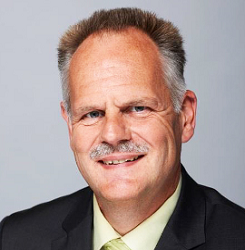 Alexander Bode,
Systems Engineer
How Attackers Exploit Office 365 Vulnerabilities
Office 365 has become the platform of choice for document collaboration and sharing. If you're using Office 365 or planning to migrate there, understanding the types of security attacks you can expect is imperative. Microsoft provides tools for testing your end users by simulating some of the most common attacks, so you can educate them as part of your broader defense strategy.
In this webinar, you'll discover:
Unconventional Office 365 attack techniques
How to test your end users
How to spot attacks in early stages so you can take steps to prevent a breach
How you can keep your executives mailboxes safe