Verringern Sie die Angriffsfläche Ihrer Windows-Infrastruktur und Sharepoint-Daten
About this webinar
Recorded: June 4, 2019
Verringern Sie die Angriffsfläche Ihrer Windows Server-Infrastruktur weiter und sorgen Sie dafür, dass Angreifer möglichst keinen Zugriff auf vertrauliche Daten in SharePoint haben, indem Sie Sicherheitslücken in diesen Systemen aufdecken und regelmäßig analysieren, wie sich diese Lücken vermeiden lassen.
Schützen Sie Ihre wichtigsten SharePoint-Ressourcen vor böswilligen Insider-Aktivitäten und externen Angreifern, auch wenn Ihr System durch unübersichtliche Berechtigungen und unzählige SharePoint-Datenobjekte gekennzeichnet ist. Stellen Sie sicher, dass Ihre sensiblen SharePoint-Daten nur auf dedizierten, sicheren Systemen gespeichert werden, und vergewissern Sie sich, dass diese Dokumente nicht exponiert sind und die Benutzeraktivitäten im Zusammenhang mit diesen Daten Ihren Sicherheitsrichtlinien entsprechen.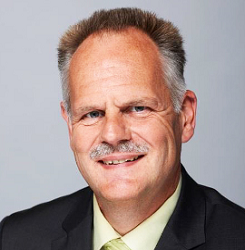 Alexander Bode,
Systems Engineer
Deep Dive: How to Reduce the Exposure of Your Critical Data
To reduce the overexposure of regulated and mission-critical data, it's not enough to understand where it resides; you also need to uncover any issues that put the data at risk and quickly remediate them. With solutions from Netwrix, you can reduce the exposure of your sensitive data by moving it to a safe location, deleting confidential pieces of content from it and more.
Join us and discover how Netwrix solutions enable you to:
Understand which data needs protection and how exposed it is
Automatically migrate overexposed data to quarantine before a breach occurs
Automatically redact sensitive content from documents
Identify and revoke excessive permissions
Increase the accuracy of your data loss prevention (DLP) tool