Come proteggere i tuoi apparati di rete dagli aggressori
About this webinar
Recorded: July 11, 2019
L'impossibilità di rilevare tempestivamente le modifiche e i tentativi di accesso sospetti ai propri apparati di rete rende l'organizzazione vulnerabile agli aggressori. Netwrix Auditor segnala e avverte le modifiche apportate a ciascuno degli apparati di rete, con i valori precedente e successivo.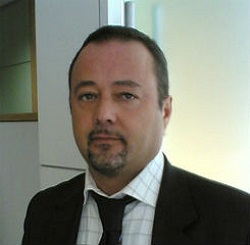 Maurizio Taglioretti,
Country Manager Italy, Portugal & Malta
Securing Your Network Devices in the Era of Cyber Threats
The last several years have seen a massive proliferation of network devices. Despite their benefits, any single device could act as an entry point for hackers or malware. Network administrators must take a hard look at routers, access points, IoT devices and a variety of other network devices to safeguard them from cyber threats. The result can be clear visibility into network activity for maximum security and performance. In this informative webinar, you will learn:
Strategies for performing device risk assessments.
Methods to spot and remediate unauthorized changes or change errors.
Why identity is a critical factor in maintaining device security.
Actionable strategies you can use right now to secure your network devices.