Come proteggere i tuoi apparati di rete dagli aggressori
About this webinar
Recorded: July 11, 2019
L'impossibilità di rilevare tempestivamente le modifiche e i tentativi di accesso sospetti ai propri apparati di rete rende l'organizzazione vulnerabile agli aggressori. Netwrix Auditor segnala e avverte le modifiche apportate a ciascuno degli apparati di rete, con i valori precedente e successivo.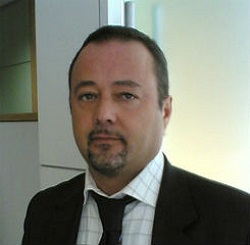 Maurizio Taglioretti,
Country Manager Italy, Portugal & Malta
Netwrix Data Classification Demonstration
We are excited to showcase the functionality of our newest product — Netwrix Data Classification! This software reveals the true value of information you store and cures both your information security and governance headaches.
Join us for a live demo and learn how to:
Accurately identify sensitive information and reduce its exposure
Slash expenses on data storage by cleaning up obsolete or trivial information
Respond to legal requests without putting your business on hold
Streamline data management tasks by retaining, archiving or migrating only specific types of data