Complement Your IT Asset Inventory Software to Reduce Security Risks
To reduce costs and minimize security risks, IT pros need to inventory their hardware and software and track changes to all assets. For help streamlining this IT asset management (ITAM) process, they often deploy IT asset management software. Netwrix Auditor complements these IT asset inventory and management tools, simplifying software and hardware IT asset management by delivering actionable information about your hardware and software assets and risks to your critical
information systems.
Optimize Your Hardware and Software IT Asset Management Process and Minimize Security
Risks with Proper IT Asset
Management Software
IT asset management can be a very time-consuming process if you don't have the proper tools. Netwrix Auditor supplements your IT asset management tools by enabling control over hardware, software and other critical assets in your IT environment, so that you can adhere to ITAM
best practices.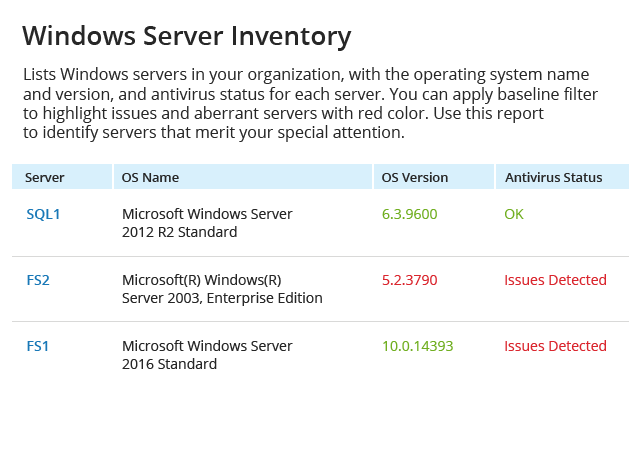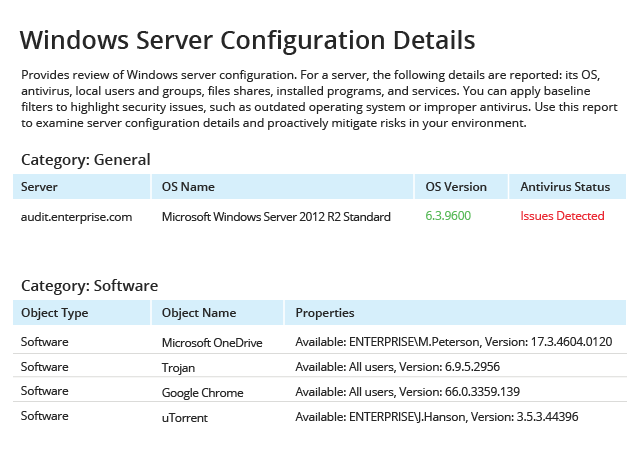 Enable better control over software assets
To make sure that no harmful software endangers network security, IT admins need regular reporting on newly installed software. Without an IT asset management system in place, that can take a lot of time and resources, and you are likely to miss critical issues. Netwrix Auditor can report on all software installed on your Windows Servers so you can quickly detect potentially
harmful applications.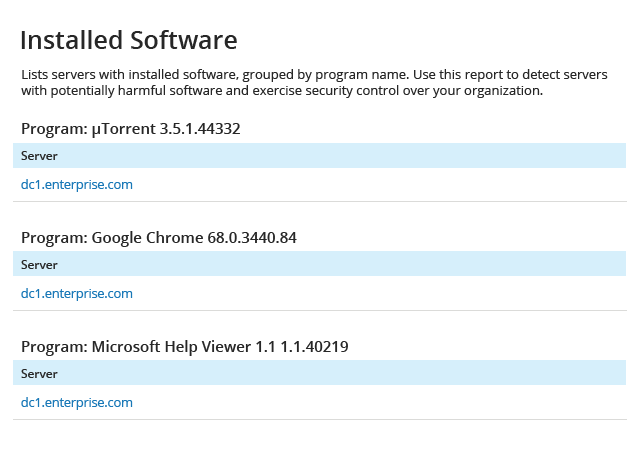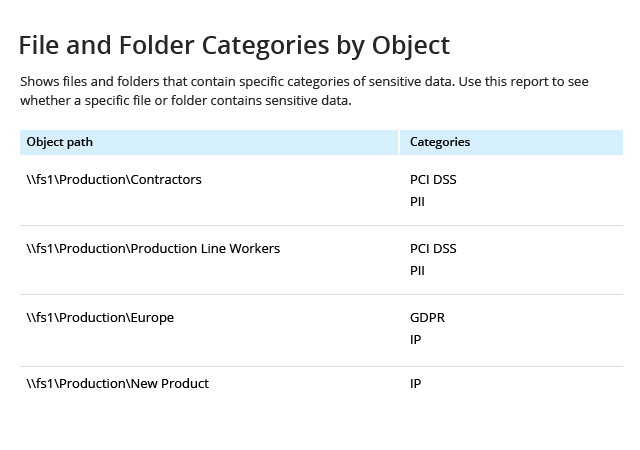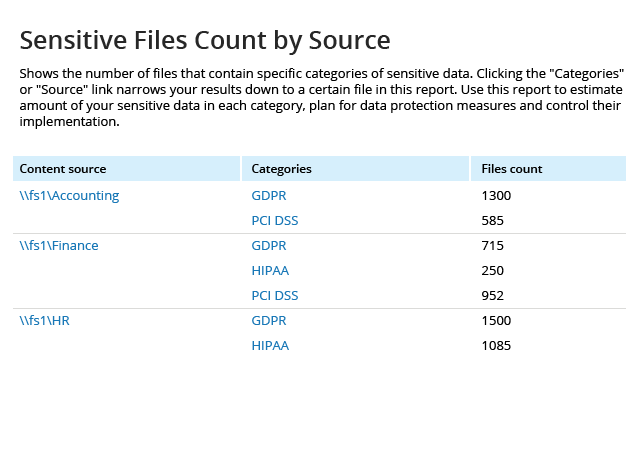 Monitor risks to your most critical assets
Most IT asset management tools are solely focused on IT asset inventory, so they are of little help when it comes to identifying risks to the security of those assets, such as inactive accounts or data that is overexposed. Use Netwrix Auditor's IT Risk Assessment reports to pinpoint vulnerabilities that put the security of your IT infrastructure at risk so you can remediate them before attackers
exploit them.