Back to Basics: IT Infrastructure Configuration Tips & Tricks. Configuring Windows Server, SharePoint for Audit
About this webinar
Recorded: May 12, 2016
During the webinar session, we will explain how to deploy and set up Netwrix Auditor and configure the target environment to successfully audit Microsoft SharePoint and Windows Server. In this session, we will talk about:
• Netwrix Auditor deployment options and installation;
• Steps to configure the target systems for auditing;
• Tips and tricks for successful systems configuration.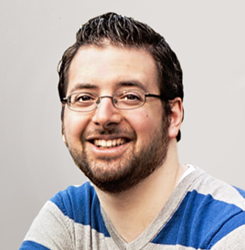 Adam Stetson,
Systems Engineer
Netwrix Auditor Product Demo
See what the new Netwrix Auditor 9.6 has to offer, including how you can now classify and secure your data. Join one of our top Netwrix system engineers as he demonstrates how to:
Quickly identify your biggest security gaps with the interactive Risk Assessment dashboard
Detect and investigate abnormal behavior with our alerts and Google-like search
Pass compliance audits with far less effort using our new Data Discovery and Classification feature
And much more
Sign up for the live demo now!