Back to Basics: IT Infrastructure Configuration Tips & Tricks. Configuring Windows Server, SharePoint for Audit
About this webinar
Recorded: May 12, 2016
During the webinar session, we will explain how to deploy and set up Netwrix Auditor and configure the target environment to successfully audit Microsoft SharePoint and Windows Server. In this session, we will talk about:
• Netwrix Auditor deployment options and installation;
• Steps to configure the target systems for auditing;
• Tips and tricks for successful systems configuration.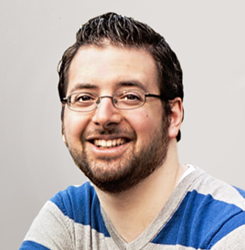 Adam Stetson,
Systems Engineer
Compliance in the Cloud: How to Secure Identities and Meet Regulatory Requirements
Cloud technology offers a host of benefits, including flexibility and accessibility. But it also brings new compliance challenges and security risks. Although cloud providers claim that their technology is mature enough to handle any security-related issues, ensuring data integrity in the cloud and proving it to compliance auditors are still top concerns for most organizations.
Join us to get deep insight on:
· How you can share responsibility for IT security with cloud providers
· How to protect the sensitive data you store in the cloud
· How to meet compliance requirements for data in the cloud