Best Hidden Features of Netwrix Auditor 8.0
About this webinar
Recorded: September 22, 2016
With the release of Netwrix Auditor 8.0, we've revealed some of the new and powerful features designed to deliver #completevisibility into hybrid cloud IT infrastructures to protect data at rest regardless of its location. But do you know, that there are 7 new hidden features that only power users know about?
Watch the recorded webinar for a sneak peek at the top 7 new features of Netwrix Auditor 8.0 that you didn't know existed, including:
Active Directory logon audit;
Mailbox access audit;
SharePoint read access audit;
And more!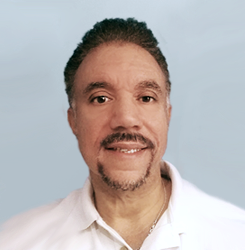 Roy Lopez,
Systems Engineer
Deep Dive: How to Reduce the Exposure of Your Critical Data
To reduce the overexposure of regulated and mission-critical data, it's not enough to understand where it resides; you also need to uncover any issues that put the data at risk and quickly remediate them. With solutions from Netwrix, you can reduce the exposure of your sensitive data by moving it to a safe location, deleting confidential pieces of content from it and more.
Join us and discover how Netwrix solutions enable you to:
Understand which data needs protection and how exposed it is
Automatically migrate overexposed data to quarantine before a breach occurs
Automatically redact sensitive content from documents
Identify and revoke excessive permissions
Increase the accuracy of your data loss prevention (DLP) tool