Best Hidden Features of Netwrix Auditor 8.0
About this webinar
Recorded: September 22, 2016
With the release of Netwrix Auditor 8.0, we've revealed some of the new and powerful features designed to deliver #completevisibility into hybrid cloud IT infrastructures to protect data at rest regardless of its location. But do you know, that there are 7 new hidden features that only power users know about?
Watch the recorded webinar for a sneak peek at the top 7 new features of Netwrix Auditor 8.0 that you didn't know existed, including:
Active Directory logon audit;
Mailbox access audit;
SharePoint read access audit;
And more!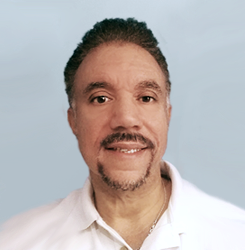 Roy Lopez,
Systems Engineer
Netwrix Auditor Product Demo
See what the new Netwrix Auditor 9.7 has to offer, including how you can prevent data breaches by staying in control of your sensitive and regulated data. Join a Netwrix systems engineer as he demonstrates how to:
Identify and remediate your biggest security gaps using the IT Risk Assessment dashboard
Detect and investigate abnormal user behavior faster with alerts and Google-like search
Minimize response time to common incidents or anticipated threats with Automated Response
Pass compliance audits with far less effort using Data Discovery and Classification
And much more
Sign up for the live demo now!