Cloud Security: Who is Responsible for Your Critical Assets?
About this webinar
Recorded: January 26, 2017
Although cloud providers may ensure your data is secure, this doesn't guarantee it's absolutely safe from breaches. According to the Verizon 2016 Data Breach Investigations Report, 77% of data breaches are caused by insider activities. In fact, 50% of the cases stay undiscovered for months.
Watch the recorded webinar 'Cloud Security: Who's Responsible for Your Critical Assets?'! In this session you will get answers to the following questions:
How can you increase your cloud data integrity?
Which human-related risks should you keep an eye on?
How can you gain visibility into what's going on across your cloud environment?
How do you share responsibility for IT security with cloud providers?
And more!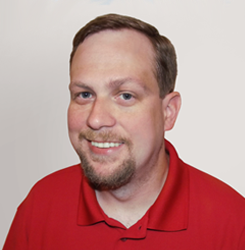 Jeff Melnick,
Systems Engineer
Compliance in the Cloud: How to Secure Identities and Meet Regulatory Requirements
Cloud technology offers a host of benefits, including flexibility and accessibility. But it also brings new compliance challenges and security risks. Although cloud providers claim that their technology is mature enough to handle any security-related issues, ensuring data integrity in the cloud and proving it to compliance auditors are still top concerns for most organizations.
Join us to get deep insight on:
· How you can share responsibility for IT security with cloud providers
· How to protect the sensitive data you store in the cloud
· How to meet compliance requirements for data in the cloud