Compliance in the Cloud: How to Secure Identities & Meet Regulatory Requirements
About this webinar
Recorded: October 26, 2018
Cloud technology offers a host of benefits, including flexibility and accessibility. But it also brings new compliance challenges and security risks. Although cloud providers claim that their technology is mature enough to handle any security-related issues, ensuring data integrity in the cloud and proving it to compliance auditors are still top concerns for most organizations.
Watch the video to get deep insight on:
How you can share responsibility for IT security with cloud providers
How to protect the sensitive data you store in the cloud
How to meet compliance requirements for data in the cloud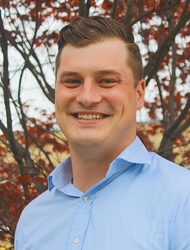 Mason Takacs,
Systems Engineer
Netwrix Data Classification Demonstration
We are excited to showcase the functionality of our newest product — Netwrix Data Classification! This software reveals the true value of information you store and cures both your information security and governance headaches.
Join us for a live demo and learn how to:
Accurately identify sensitive information and reduce its exposure
Slash expenses on data storage by cleaning up obsolete or trivial information
Respond to legal requests without putting your business on hold
Streamline data management tasks by retaining, archiving or migrating only specific types of data