Netwrix Auditor Product Demo
About this webinar
Recorded: May 9, 2019
See what Netwrix Auditor has to offer, including how you can prevent data breaches by staying in control of your sensitive and regulated data.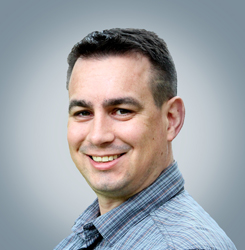 Dave Matthews,
Systems Engineer
¿Cómo proteger sus datos sensibles con un enfoque Data-Centric en seguridad IT?
A medida que las empresas generan más y más datos, es cada vez más difícil identificar y separar la información valiosa y convertirla en inteligencia útil para el negocio. Actualmente las organizaciones necesitan una forma de priorizar sus esfuerzos en la seguridad de TI y proteger lo que realmente importa.
Cómo identificar la ubicación de los archivos sensibles y mantenerlos seguros
Cómo identificar los datos sensibles estructurados y no estructurados, aplicando controles de seguridad
Cómo monitorizar la actividad de los usuarios y posibles comportamientos anómalos
Cómo cumplir de manera óptima con las normativas existentes