Cyber Chief Magazine
Privileged Access: Slashing Risks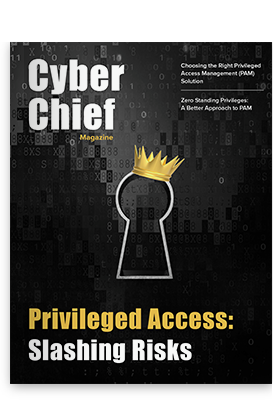 Did you know that 61% of data breaches start with privileged credential abuse?
Admin credentials have always been a top target of hackers because they grant privileged access to critical IT resources. Since privileged accounts are so powerful, a single misuse or compromise can lead to a data breach or costly business disruption.
In addition, many compliance standards require organizations to maintain control over privileged accounts. To avoid costly audit findings, these organizations need to secure privileged access to sensitive data and workloads.
The key to reducing these risks is effective privileged access management (PAM). PAM has changed a great deal over the last twenty years in response to both technological advancements and changes in the threat landscape.
In this issue, we explore the security and cost issues inherent in traditional PAM solutions and examine a modern approach to PAM that helps overcome them. We provide strategies for reducing your privilege attack surface area and disappointing hackers who come looking for powerful accounts to compromise.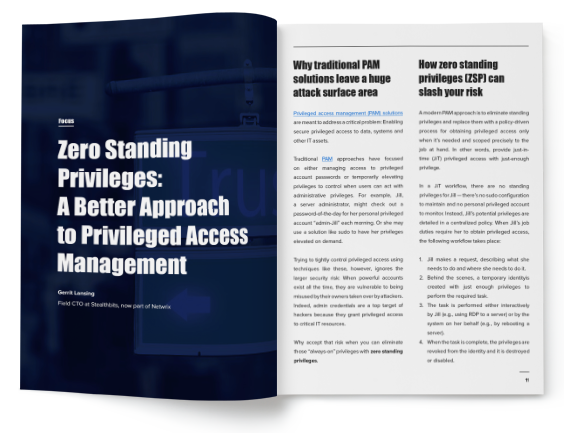 In this issue
Privileged access management: Protecting the enterprise from lateral movement attacks
Choosing the right privileged access management (PAM) solution
Zero standing privileges: A better approach to PAM
Top 5 things people hate about PAM
Cyber Chief Magazine is and will
always be free.
Download your copy and we'll subscribe you
to receive all
future editions!