Cyber Chief Magazine
Data Security & Data Privacy: Finding the Right Path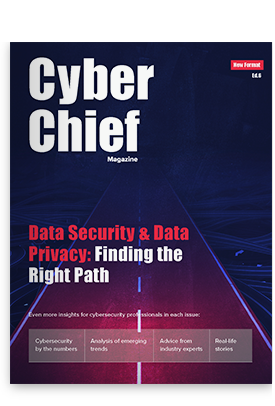 It all starts with understanding your data. This edition of Cyber Chief Magazine begins with the basics of data security and data privacy, and then covers the key strategies you need on the endless path towards securing your systems and your business. Plus, the magazine now covers broader changes to the cybersecurity industry, with new columns covering cybersecurity statistics, analysis of emerging trends, real-life cybersecurity stories and more. Join us in our quest for a deep dive into cybersecurity.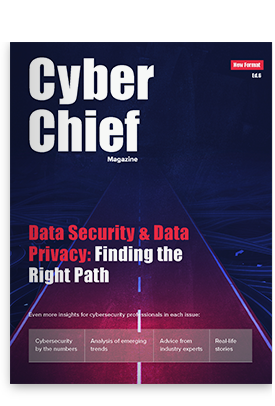 In this issue
Data privacy vs. data security: What is the real difference?
One year into GDPR
Why new privacy regulations are a business enabler, not an enemy
Who is to blame for a data breach? Answers to the most pressing questions
Intellectual property theft: What it is and how to defend against It
Cyber Chief Magazine is and will
always be free.
Download your copy and we'll subscribe you
to receive all
future editions!