Cyber Chief Magazine
CISO Cookbook: Key Focus Area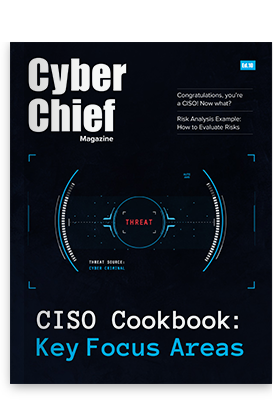 Today, even a single serious security incident can shatter an organization's growth and profitability, not just because of the costs involved in remediation and fines, but due to the long-lasting damage to the organization's reputation and brand.
As a result, the role of the Chief Information Security Officer (CISO) is growing in importance and evolving in nature, with organizations placing increasing demands on this role.
This edition of Cyber Chief Magazine shares recommendations for key areas CISOs should be fluent in, including vulnerability identification and risk measurement, prioritization and mitigation.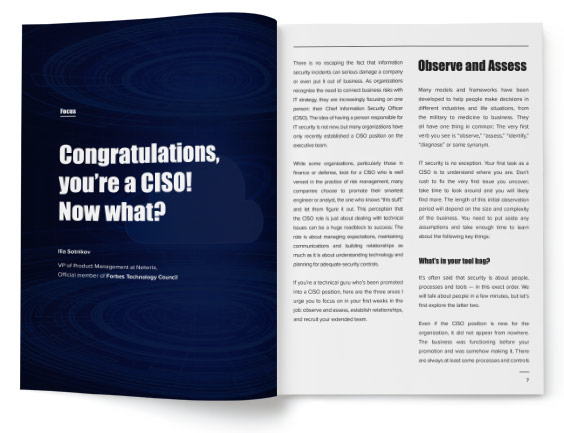 In this issue
Congratulations, you're a CISO! Now what?
The purpose of IT risk assessment
IT security audits: The key to success
Improving security through vulnerability management
Cyber Chief Magazine is and will
always be free.
Download your copy and we'll subscribe you
to receive all
future editions!