Cyber Chief Magazine
Staying Cybersafe: Practical Steps for Businesses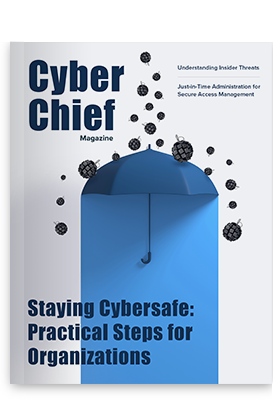 This edition of Cyber Chief Magazine celebrates National Cybersecurity Awareness Month! It comes packed with the resources that organizations need to secure their data and defend against cyberattacks.
This year, a month dedicated to cybersecurity awareness feels more relevant than ever. Organizations around the world are seeking ways to ensure security for their remote and hybrid workforces as cybercrime becomes ever more pervasive and damaging. To protect their critical data and systems, IT pros need to continually seek out accurate information and implement proven best practices.
Cyber Chief Magazine is here to help. The October edition offers both broad strategies and specific tactics that empower organizations to take proactive steps to enhance cybersecurity. Use these articles to reflect on your organization's security journey and consider how to further secure the systems and information that your company depends upon.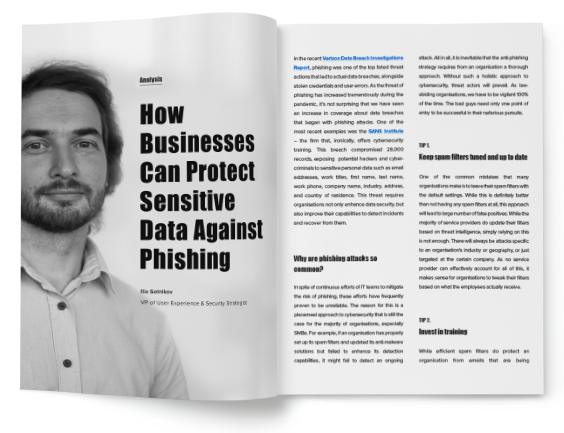 In this issue
Just-in-time administration for secure access management
NIST cybersecurity framework: benefits and key components
How businesses can protect sensitive data against phishing attacks
Top tactics for preventing data leaks
Cyber Chief Magazine is and will
always be free.
Download your copy and we'll subscribe you
to receive all
future editions!