Cyber Chief Magazine
Cloud Data Security: Expectations Versus Reality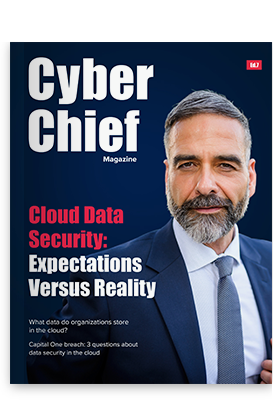 The cloud has become a centerpiece of most organizations' technology and digital strategy because of the plethora of benefits it promises, including cost savings, flexibility and convenience for remote workers. However, our recent research found that nearly half (48%) of organizations that store their sensitive data in the cloud would consider moving that data back on premises. Why? Organizations are willing to uncloud because they struggle with unexpected issues. Considerable security concerns and unexpectedly high costs top the list of pitfalls.
The same research shows that the lack of insight keeps organizations from implementing adequate controls to protect their data — whether it's in the cloud or on premises. So is unclouding really the solution?
This edition of Cyber Chief Magazine tackles this question by exploring the unclouding trend, the types of content that are usually stored in the cloud and proven security strategies for protecting that data.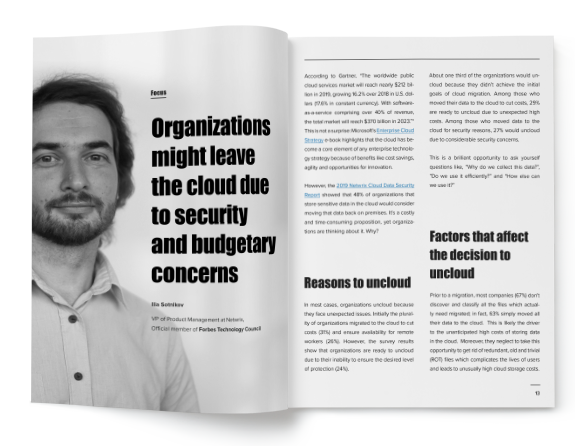 In this issue
Cloud data security report — the trend to uncloud
What types of data organizations store in the cloud
Capital One data breach analysis
Must-have elements for your data security policy to protect customer data
Cyber Chief Magazine is and will
always be free.
Download your copy and we'll subscribe you
to receive all
future editions!