Datensicherheit im Unternehmen: Monitoring von Zugriffsberechtigungen und der Datenbewegungen
About this webinar
Recorded: July 5, 2018
Allzu oft ergreifen Unternehmen erst dann ernsthafte Maßnahmen in Bezug auf die Steuerung des Zugriffs auf ihre Daten, nachdem es bereits zu einem Datenmissbrauch gekommen ist. Aber so weit muss es nicht kommen. Sie brauchen eine solide Data Access Governance (DAG) quer über alle ihre Dateiserver. Bringen Sie Ihr DAG-Programm auf Touren, indem Sie bedeutende IT-Risiken eindämmen, die Ihre sensiblen Daten gefährden:
Einen umfassenden Überblick über IT-Risiken in Verbindung mit unstrukturierten Daten erhalten. Ermitteln Sie schnell alle Daten auf Ihren Dateiservern mit Zugriffsrechten, die direkt anstatt über eine Gruppenmitgliedschaft zugewiesen wurden.
Privilege-Escalation-Events im Auge behalten. Überwachen Sie kontinuierlich, welche Zugriffsrechte geändert wurden, wer die Änderungen vorgenommen hat und wann und wo dies geschehen ist. So behalten Sie den Überblick über Privilege Escalation in Ihren Dateiservern.
Verdächtige Spitzen bei Datenzugriffsversuchen auf einen Blick erkennen. Sie erhalten konsolidierte Statistiken über Datennutzungsmuster auf Ihren Dateiservern, in SharePoint und Office 365. Erkennen Sie schnell Aktivitätsspitzen, die ein Zeichen einer bösartigen Aktivität sein könnten, und sehen Sie sich die Details an.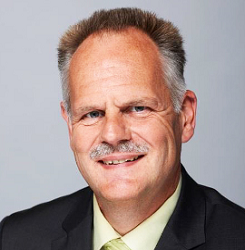 Alexander Bode,
Systems Engineer
Deep Dive: Records Management – A New Solution to an Old Problem
Moving to digital creates the illusion that you'll automatically leave behind all the records management problems you had with paper files, from the frequent errors by users to the endless requests from auditors. Unfortunately, that is not the case — over 60% of organizations are still stuck with mostly manual approaches to retention and disposition of records.
Join our 30-minute deep dive into electronic records management:
Learn why manual records tagging is a ticket straight to lower productivity, constant frustration and higher risks
Explore ways to automate the movement of records through their lifecycle and finally get home on time
Discover how to improve the performance of your records management system and increase its ROI