Datensicherheit im Unternehmen: Monitoring von Zugriffsberechtigungen und der Datenbewegungen
About this webinar
Recorded: July 5, 2018
Allzu oft ergreifen Unternehmen erst dann ernsthafte Maßnahmen in Bezug auf die Steuerung des Zugriffs auf ihre Daten, nachdem es bereits zu einem Datenmissbrauch gekommen ist. Aber so weit muss es nicht kommen. Sie brauchen eine solide Data Access Governance (DAG) quer über alle ihre Dateiserver. Bringen Sie Ihr DAG-Programm auf Touren, indem Sie bedeutende IT-Risiken eindämmen, die Ihre sensiblen Daten gefährden:
Einen umfassenden Überblick über IT-Risiken in Verbindung mit unstrukturierten Daten erhalten. Ermitteln Sie schnell alle Daten auf Ihren Dateiservern mit Zugriffsrechten, die direkt anstatt über eine Gruppenmitgliedschaft zugewiesen wurden.
Privilege-Escalation-Events im Auge behalten. Überwachen Sie kontinuierlich, welche Zugriffsrechte geändert wurden, wer die Änderungen vorgenommen hat und wann und wo dies geschehen ist. So behalten Sie den Überblick über Privilege Escalation in Ihren Dateiservern.
Verdächtige Spitzen bei Datenzugriffsversuchen auf einen Blick erkennen. Sie erhalten konsolidierte Statistiken über Datennutzungsmuster auf Ihren Dateiservern, in SharePoint und Office 365. Erkennen Sie schnell Aktivitätsspitzen, die ein Zeichen einer bösartigen Aktivität sein könnten, und sehen Sie sich die Details an.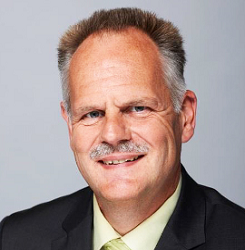 Alexander Bode,
Systems Engineer
Netwrix Auditor Product Demo
See what Netwrix Auditor has to offer, including how you can prevent data breaches by staying in control of your sensitive and regulated data. Join a Netwrix systems engineer as he demonstrates how to:
Identify and remediate your biggest security gaps using the IT Risk Assessment dashboard
Detect and investigate abnormal user behavior faster with alerts and Google-like search
Minimize response time to common incidents or anticipated threats with Automated Response
Pass compliance audits with far less effort using Data Discovery and Classification
And much more
Sign up for the live demo now!