Datensicherheit im Unternehmen: Monitoring von Zugriffsberechtigungen und der Datenbewegungen
About this webinar
Recorded: July 5, 2018
Allzu oft ergreifen Unternehmen erst dann ernsthafte Maßnahmen in Bezug auf die Steuerung des Zugriffs auf ihre Daten, nachdem es bereits zu einem Datenmissbrauch gekommen ist. Aber so weit muss es nicht kommen. Sie brauchen eine solide Data Access Governance (DAG) quer über alle ihre Dateiserver. Bringen Sie Ihr DAG-Programm auf Touren, indem Sie bedeutende IT-Risiken eindämmen, die Ihre sensiblen Daten gefährden:
Einen umfassenden Überblick über IT-Risiken in Verbindung mit unstrukturierten Daten erhalten. Ermitteln Sie schnell alle Daten auf Ihren Dateiservern mit Zugriffsrechten, die direkt anstatt über eine Gruppenmitgliedschaft zugewiesen wurden.
Privilege-Escalation-Events im Auge behalten. Überwachen Sie kontinuierlich, welche Zugriffsrechte geändert wurden, wer die Änderungen vorgenommen hat und wann und wo dies geschehen ist. So behalten Sie den Überblick über Privilege Escalation in Ihren Dateiservern.
Verdächtige Spitzen bei Datenzugriffsversuchen auf einen Blick erkennen. Sie erhalten konsolidierte Statistiken über Datennutzungsmuster auf Ihren Dateiservern, in SharePoint und Office 365. Erkennen Sie schnell Aktivitätsspitzen, die ein Zeichen einer bösartigen Aktivität sein könnten, und sehen Sie sich die Details an.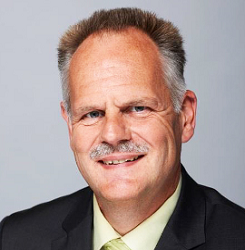 Alexander Bode,
Systems Engineer
Active Directory 101: Manage and Maintain AD Domain Services
Once you have your DCs and AD groups set up, it's time to learn how to configure security policies, maintain AD, and spot changes that could jeopardize security or availability. Watch this webinar to prepare for the second section of Exam 70-742, which is dedicated to continuous management of Active Directory.
During this session, you will learn:
Techniques for configuring service authentication and account policies
Methods for maintaining Active Directory
How to configure Active Directory in a complex enterprise environment
How to detect and investigate improper changes to your Active Directory with Netwrix Auditor