Datenzugriffe & Gruppenrichtlinien effizient überwachen - mit Echtzeit-Alarmen
About this webinar
Recorded: April 10, 2018
Allzu oft ergreifen Unternehmen erst dann ernsthafte Maßnahmen in Bezug auf die Steuerung des Zugriffs auf ihre Daten, nachdem es bereits zu einem Datenmissbrauch gekommen ist. Aber so weit muss es nicht kommen. Stellen Sie sicher, dass Sie über alle ordnungsgemäßen Maßnahmen im Hinblick auf die Zugriffssicherheit verfügen, um einen Datenmissbrauch zu verhindern:
Gab es ein ungewöhnliches Nutzerverhalten auf Ihrem Fileserver?
Hat jemand schädliche Daten auf den Unternehmensdatenspeicher gepackt?
Wie ist ein sinnvolles​​​​​​​ Auditing von GPOs zu realisieren?
Wie kann man die Konfigurationsänderungen effizient überwachen und dokumentieren?
Wie kann man das Löschen von Dateien auf Windows Fileservern, EMC oder NetApp Filers entdecken und untersuchen?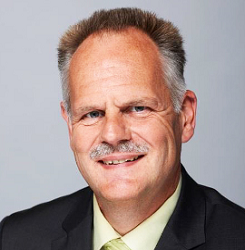 Alexander Bode,
Systems Engineer
Netwrix Data Classification Demonstration
We are excited to showcase the functionality of our newest product — Netwrix Data Classification! This software reveals the true value of information you store and cures both your information security and governance headaches.
Join us for a live demo and learn how to:
Accurately identify sensitive information and reduce its exposure
Slash expenses on data storage by cleaning up obsolete or trivial information
Respond to legal requests without putting your business on hold
Streamline data management tasks by retaining, archiving or migrating only specific types of data