Datenzugriffe & Gruppenrichtlinien effizient überwachen - mit Echtzeit-Alarmen
About this webinar
Recorded: December 11, 2018
Allzu oft ergreifen Unternehmen erst dann ernsthafte Maßnahmen in Bezug auf die Steuerung des Zugriffs auf ihre Daten, nachdem es bereits zu einem Datenmissbrauch gekommen ist. Aber so weit muss es nicht kommen. Stellen Sie sicher, dass Sie über alle ordnungsgemäßen Maßnahmen im Hinblick auf die Zugriffssicherheit verfügen, um einen Datenmissbrauch zu verhindern.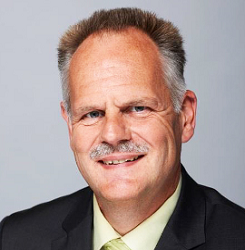 Alexander Bode,
Systems Engineer
Active Directory 101: Manage and Maintain AD Domain Services
Once you have your DCs and AD groups set up, it's time to learn how to configure security policies, maintain AD, and spot changes that could jeopardize security or availability. Watch this webinar to prepare for the second section of Exam 70-742, which is dedicated to continuous management of Active Directory.
During this session, you will learn:
Techniques for configuring service authentication and account policies
Methods for maintaining Active Directory
How to configure Active Directory in a complex enterprise environment
How to detect and investigate improper changes to your Active Directory with Netwrix Auditor