Wie kann man die IT-Sicherheit an Unternehmensdaten ausrichten?
About this webinar
Recorded: February 12, 2019
Sorgen Sie dafür, dass Ihre Maßnahmen zur Gewährleistung der Cybersicherheit auf wirklich wichtige Daten fokussiert sind. Im Webinar stellen wir Ihnen einen konsistenten Ansatz für zuverlässige Ergebnisse vor:
Verringern Sie die Angriffsfläche sensibler Inhalte, indem Sie strengere Kriterien bei der Rechtevergabe anwenden und Sicherheitsrisiken für Ihre Daten und Infrastruktur reduzieren.
Erkennen und priorisieren Sie Vorfälle, indem Sie ungewöhnliches Verhalten und die dazugehörige Risikoeinstufung über eine zentrale Übersicht im Blick behalten.
Ermöglichen Sie Maßnahmen zur unmittelbaren Abwehr von Bedrohungen, indem Sie bei Vorfällen Hilfestellung mit schnelleren, präziseren Untersuchungen leisten.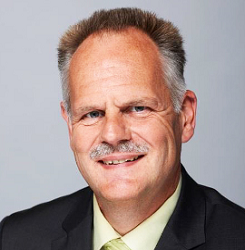 Alexander Bode,
Systems Engineer
Deep Dive: Records Management – A New Solution to an Old Problem
Moving to digital creates the illusion that you'll automatically leave behind all the records management problems you had with paper files, from the frequent errors by users to the endless requests from auditors. Unfortunately, that is not the case — over 60% of organizations are still stuck with mostly manual approaches to retention and disposition of records.
Join our 30-minute deep dive into electronic records management:
Learn why manual records tagging is a ticket straight to lower productivity, constant frustration and higher risks
Explore ways to automate the movement of records through their lifecycle and finally get home on time
Discover how to improve the performance of your records management system and increase its ROI