Wie kann man die IT-Sicherheit an Unternehmensdaten ausrichten?
About this webinar
Recorded: February 12, 2019
Sorgen Sie dafür, dass Ihre Maßnahmen zur Gewährleistung der Cybersicherheit auf wirklich wichtige Daten fokussiert sind. Im Webinar stellen wir Ihnen einen konsistenten Ansatz für zuverlässige Ergebnisse vor:
Verringern Sie die Angriffsfläche sensibler Inhalte, indem Sie strengere Kriterien bei der Rechtevergabe anwenden und Sicherheitsrisiken für Ihre Daten und Infrastruktur reduzieren.
Erkennen und priorisieren Sie Vorfälle, indem Sie ungewöhnliches Verhalten und die dazugehörige Risikoeinstufung über eine zentrale Übersicht im Blick behalten.
Ermöglichen Sie Maßnahmen zur unmittelbaren Abwehr von Bedrohungen, indem Sie bei Vorfällen Hilfestellung mit schnelleren, präziseren Untersuchungen leisten.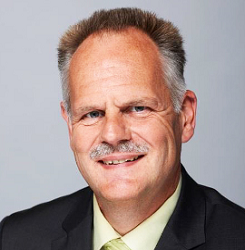 Alexander Bode,
Systems Engineer
Netwrix Auditor Product Demo
See what Netwrix Auditor has to offer, including how you can prevent data breaches by staying in control of your sensitive and regulated data. Join a Netwrix systems engineer as he demonstrates how to:
Identify and remediate your biggest security gaps using the IT Risk Assessment dashboard
Detect and investigate abnormal user behavior faster with alerts and Google-like search
Minimize response time to common incidents or anticipated threats with Automated Response
Pass compliance audits with far less effort using Data Discovery and Classification
And much more
Sign up for the live demo now!