Now that data has become the focal point of security efforts, organisations need a way to prioritise their IT security efforts and protect what really matters. In this webinar you'll see:
- How to identify structured and unstructured sensitive data and build security controls around it,
- How to achieve, maintain and prove compliance,
- How to assess and mitigate risks,
- How to accelerate response to policy violations, facilitate recovery of key assets after an incident.
This webinar features the experience of a real Netwrix client, Horizon Leisure Centres. Find out how this non-profit organisation is able to quickly satisfy data subjects' requests, streamline GDPR compliance and save £80,000 annually, thanks to Netwrix.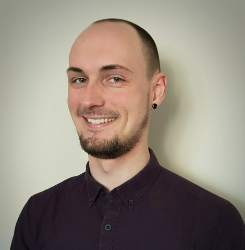 Daniel Goater, Solutions Engineer