Netwrix Workshop: Data Discovery and Classification
About this webinar
Recorded: May 7, 2019
Now that data has become the focal point of security efforts, organisations need a way to prioritise their IT security efforts and protect what really matters. In this webinar you'll see:
- How to identify structured and unstructured sensitive data and build security controls around it,
- How to achieve, maintain and prove compliance,
- How to assess and mitigate risks,
- How to accelerate response to policy violations, facilitate recovery of key assets after an incident.
This webinar features the experience of a real Netwrix client, Horizon Leisure Centres. Find out how this non-profit organisation is able to quickly satisfy data subjects' requests, streamline GDPR compliance and save £80,000 annually, thanks to Netwrix.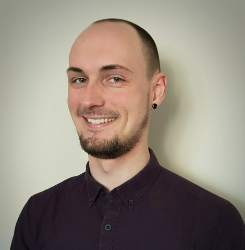 Daniel Goater,
Solutions Engineer
Surviving Pitfalls: A Step-by-Step Guide for HIPAA Risk Analysis
HIPAA security risk analysis remains a top source of confusion and concern among IT pros. HIPAA-covered entities keep generating large volumes of data and PHI, IT systems are increasingly complex, and cyber threats continue to evolve. How can you ensure HIPAA compliance in the face of what seems like an endless number of challenges?
To help, we've put together the key concepts around risk analysis and the steps for getting started. Tune into this webinar with renowned HIPAA expert David Ginsberg to discover:
The differences between risk analysis and risk assessment for HIPAA
How to spot and remediate risks while adopting a cloud-first strategy
A checklist for your business associates to minimize the risk of a third-party data breach
How to minimize the exposure of your PHI by automatically redacting sensitive data from files
Does a HIPAA SRA help with new laws like the California Consumer Privacy Act?