Netwrix Workshop: Data Discovery and Classification
About this webinar
Recorded: May 7, 2019
Now that data has become the focal point of security efforts, organisations need a way to prioritise their IT security efforts and protect what really matters. In this webinar you'll see:
- How to identify structured and unstructured sensitive data and build security controls around it,
- How to achieve, maintain and prove compliance,
- How to assess and mitigate risks,
- How to accelerate response to policy violations, facilitate recovery of key assets after an incident.
This webinar features the experience of a real Netwrix client, Horizon Leisure Centres. Find out how this non-profit organisation is able to quickly satisfy data subjects' requests, streamline GDPR compliance and save £80,000 annually, thanks to Netwrix.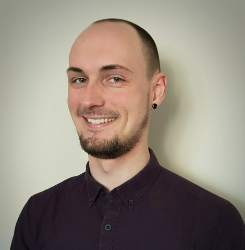 Daniel Goater,
Solutions Engineer
What's New in Netwrix Auditor 9.9
See the new Netwrix Auditor in action! In this webinar, we'll demonstrate how the new features and enhancements in Netwrix Auditor 9.9 empower you to stop attackers from sneaking around in your IT kingdom.
Join us to learn how to:
Further enhance the security of SharePoint Online and Exchange Online, even if you have a tangled permissions layout
Increase the resilience of your VMware environment and ensure your business stays continuously afloat
Keep privileged users accountable for their actions in your CyberArk Privileged Access Security environment