Netwrix Workshop: Data Discovery and Classification
About this webinar
Recorded: May 7, 2019
Now that data has become the focal point of security efforts, organisations need a way to prioritise their IT security efforts and protect what really matters. In this webinar you'll see:
- How to identify structured and unstructured sensitive data and build security controls around it,
- How to achieve, maintain and prove compliance,
- How to assess and mitigate risks,
- How to accelerate response to policy violations, facilitate recovery of key assets after an incident.
This webinar features the experience of a real Netwrix client, Horizon Leisure Centres. Find out how this non-profit organisation is able to quickly satisfy data subjects' requests, streamline GDPR compliance and save £80,000 annually, thanks to Netwrix.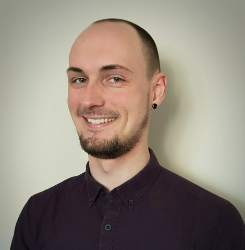 Daniel Goater,
Systems Engineer
Securing Your Network Devices in the Era of Cyber Threats
The last several years have seen a massive proliferation of network devices. Despite their benefits, any single device could act as an entry point for hackers or malware. Network administrators must take a hard look at routers, access points, IoT devices and a variety of other network devices to safeguard them from cyber threats. The result can be clear visibility into network activity for maximum security and performance. In this informative webinar, you will learn:
Strategies for performing device risk assessments.
Methods to spot and remediate unauthorized changes or change errors.
Why identity is a critical factor in maintaining device security.
Actionable strategies you can use right now to secure your network devices.