Deep Dive: How to Secure Your Customer Financial Data
About this webinar
Recorded: August 9, 2019
Financial organizations store myriads of highly sensitive financial data, such as cardholder data, income statements and Social Security numbers. That's why IT pros in this industry work under constant pressure to address two key challenges: how to become more resilient to cyber threats and how to meet compliance requirements.
Get actionable information about how Netwrix tools can enable you to:
Reduce the risk of account misuse, identity data theft and privilege escalation
Detect automated attacks and fraudulent activity by insiders and external agents
Impress auditors and improve your compliance ratings
Prevent system downtime and other disruptions to your critical processes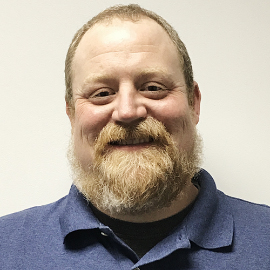 Scot Andrews,
Systems Engineer
Netwrix Auditor Product Demo
See what Netwrix Auditor has to offer, including how you can prevent data breaches by staying in control of your sensitive and regulated data. Join a Netwrix systems engineer as he demonstrates how to:
Identify and remediate your biggest security gaps using the IT Risk Assessment dashboard
Detect and investigate abnormal user behavior faster with alerts and Google-like search
Minimize response time to common incidents or anticipated threats with Automated Response
Pass compliance audits with far less effort using Data Discovery and Classification
And much more
Sign up for the live demo now!