Deep Dive: Records management — A new solution to an old problem
About this webinar
Recorded: October 16, 2019
Moving to digital creates the illusion that you'll automatically leave behind all the records management problems you had with paper files, from the frequent errors by users to the endless requests from auditors. Unfortunately, that is not the case — over 60% of organizations are still stuck with mostly manual approaches to retention and disposition of records.
Watch our 30-minute deep dive into electronic records management:
Learn why manual records tagging is a ticket straight to lower productivity, constant frustration and higher risks
Explore ways to automate the movement of records through their lifecycle and finally get home on time
Discover how to improve the performance of your records management system and increase its ROI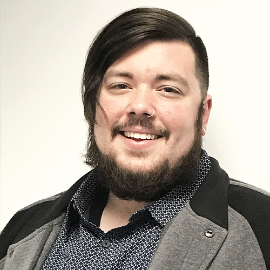 Jordan Jasnoch,
Solutions Engineer
Weekly Netwrix MSP Webinar
Every Tuesday, we host an online session in which we explain how MSPs can grow their businesses, remain trusted IT advisors for their customers, and either differentiate their offerings with advanced security services or make a full transition from MSP to managed security services provider (MSSP).
Join the MSP team as we demonstrate how Netwrix enables you to:
Generate interest for data security services
Sell more services by starting the security conversation
Provide efficient incident management to prevent data breaches
Improve your clients' security posture with automated IT risk assessment
Sign up for the most convenient session now!