Deep Dive: Unveil Your Hidden Risks with Netwrix Auditor
About this webinar
Recorded: January 25, 2019
Cybersecurity is all about understanding, managing, controlling and mitigating risk to your organization's critical assets — which makes it a never-ending process that can take a lot of time. Wouldn't it be great to spend less than 5 minutes a day on risk assessment and go home with no worries about your organization's security? Believe it or not, Netwrix Auditor can help you do just that!
Watch this on-demand webinar as Roy Lopez explains how to keep your IT infrastructure secure with Netwrix Auditor by:
Identifying weaknesses in your IT security policy settings and practices
Quickly spotting the risks that require your immediate attention
Drilling down to actionable details that enable prompt mitigation of those risks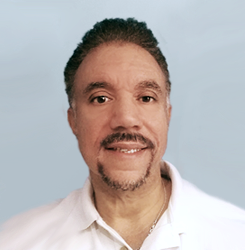 Roy Lopez,
Systems Engineer
Tips, Tools and Techniques for Overcoming Data Protection Challenges
Tighter data protection regulations have forced organizations to put data security at the top of their priority list. Join this panel of experts to discover why companies fail to ensure data security and how to avoid the same fate. They will discuss common data protection challenges: intellectual property theft, data loss, data breaches, system disruptions and compliance regulations.
Register now for a dynamic panel discussion:
Gain expert insight into tools and techniques for improving data security in your organization
Hear recommendations for how to justify investments in IT security
Get simple yet effective tips for enhancing data privacy and protection
Learn the key differences between compliance and security
Leave the event with a clear and realistic action plan for avoiding data breaches