Deep Dive: How to Conduct Effective SQL Server Auditing
About this webinar
Recorded: May 13, 2019
SQL Server stores all kinds of data, from customer information and credit card numbers to intellectual property. If your server is not properly secured, this critical data is an easy target for hackers as well as disgruntled employees. To ensure the security and availability of your data, you need to track all changes and detect all failed logon attempts on your SQL servers.
Join us to learn how to answer security-related questions such as these:
Who removed records from your SQL database?
What is the name of each removed object?
When did each modification occur?
Which users failed to connect to a SQL Server instance?
How many logons were attempted by each user?
And many more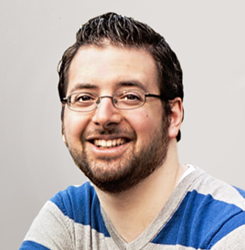 Adam Stetson,
Systems engineer
What's New in Netwrix Auditor 9.9
See the new Netwrix Auditor in action! In this webinar, we'll demonstrate how the new features and enhancements in Netwrix Auditor 9.9 empower you to stop attackers from sneaking around in your IT kingdom.
Join us to learn how to:
Further enhance the security of SharePoint Online and Exchange Online, even if you have a tangled permissions layout
Increase the resilience of your VMware environment and ensure your business stays continuously afloat
Keep privileged users accountable for their actions in your CyberArk Privileged Access Security environment