Deep Dive: How to Conduct Effective SQL Server Auditing
About this webinar
Recorded: May 13, 2019
SQL Server stores all kinds of data, from customer information and credit card numbers to intellectual property. If your server is not properly secured, this critical data is an easy target for hackers as well as disgruntled employees. To ensure the security and availability of your data, you need to track all changes and detect all failed logon attempts on your SQL servers.
Join us to learn how to answer security-related questions such as these:
Who removed records from your SQL database?
What is the name of each removed object?
When did each modification occur?
Which users failed to connect to a SQL Server instance?
How many logons were attempted by each user?
And many more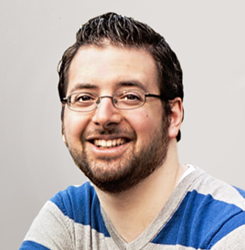 Adam Stetson,
Systems engineer
Netwrix Data Classification Demonstration
We are excited to showcase the functionality of our newest product — Netwrix Data Classification! This software reveals the true value of information you store and cures both your information security and governance headaches.
Join us for a live demo and learn how to:
Accurately identify sensitive information and reduce its exposure
Slash expenses on data storage by cleaning up obsolete or trivial information
Respond to legal requests without putting your business on hold
Streamline data management tasks by retaining, archiving or migrating only specific types of data