Deep Dive: How to Detect Abnormal User Behavior before a Breach Occurs
About this webinar
Recorded: April 10, 2019
How much do you know about the behavior of the users in your IT environment? If someone suddenly starts to access sensitive files and folders that they rarely used before, how quickly would you notice? Unfortunately, as we all know from the headlines, malicious insider activities often go undetected for a long time.
Watch this deep dive into Netwrix Auditor's abnormal user behavior analytics to learn:
How to analyze data access trends and sudden activity spikes
How to detect compromised accounts in your environment
How to investigate incidents efficiently and determine the best response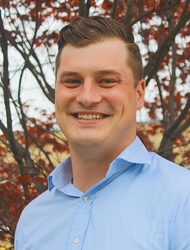 Mason Takacs,
Systems Engineer
Netwrix Auditor Product Demo
See what Netwrix Auditor has to offer, including how you can prevent data breaches by staying in control of your sensitive and regulated data. Join a Netwrix systems engineer as he demonstrates how to:
Identify and remediate your biggest security gaps using the IT Risk Assessment dashboard
Detect and investigate abnormal user behavior faster with alerts and Google-like search
Minimize response time to common incidents or anticipated threats with Automated Response
Pass compliance audits with far less effort using Data Discovery and Classification
And much more
Sign up for the live demo now!