Deep Dive: How to Secure Your Cisco and Fortinet Devices from Attackers
About this webinar
Recorded: June 7, 2019
Inability to promptly detect changes and suspicious logon attempts to your Cisco and Fortinet devices leaves your organization vulnerable to attackers. Netwrix Auditor reports and alerts on modifications to each of your network devices, with the before and after values, along with all successful and failed logon attempts.
Watch a 30-minute session as our solutions engineer explains how to keep your network devices secure with Netwrix Auditor by:
Notifying you every time someone violates your security policy for network devices
Reporting on which specific settings were changed on your firewalls
Alerting you about which hosts and subnets are under attack
Providing reliable information about hardware malfunctions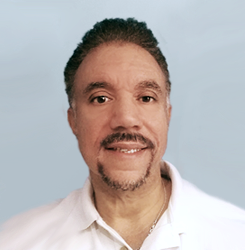 Roy Lopez,
Systems Engineer
¿Cómo proteger sus datos sensibles con un enfoque Data-Centric en seguridad IT?
A medida que las empresas generan más y más datos, es cada vez más difícil identificar y separar la información valiosa y convertirla en inteligencia útil para el negocio. Actualmente las organizaciones necesitan una forma de priorizar sus esfuerzos en la seguridad de TI y proteger lo que realmente importa.
Cómo identificar la ubicación de los archivos sensibles y mantenerlos seguros
Cómo identificar los datos sensibles estructurados y no estructurados, aplicando controles de seguridad
Cómo monitorizar la actividad de los usuarios y posibles comportamientos anómalos
Cómo cumplir de manera óptima con las normativas existentes