Deep Dive: How to Secure Your Cisco and Fortinet Devices from Attackers
About this webinar
Recorded: June 7, 2019
Inability to promptly detect changes and suspicious logon attempts to your Cisco and Fortinet devices leaves your organization vulnerable to attackers. Netwrix Auditor reports and alerts on modifications to each of your network devices, with the before and after values, along with all successful and failed logon attempts.
Watch a 30-minute session as our solutions engineer explains how to keep your network devices secure with Netwrix Auditor by:
Notifying you every time someone violates your security policy for network devices
Reporting on which specific settings were changed on your firewalls
Alerting you about which hosts and subnets are under attack
Providing reliable information about hardware malfunctions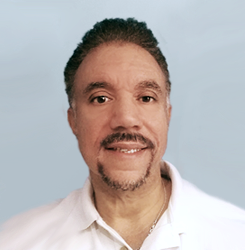 Roy Lopez,
Systems Engineer
How Attackers Exploit Office 365 Vulnerabilities
Office 365 has become the platform of choice for document collaboration and sharing. If you're using Office 365 or planning to migrate there, understanding the types of security attacks you can expect is imperative. Microsoft provides tools for testing your end users by simulating some of the most common attacks, so you can educate them as part of your broader defense strategy.
In this webinar, you'll discover:
Unconventional Office 365 attack techniques
How to test your end users
How to spot attacks in early stages so you can take steps to prevent a breach
How you can keep your executives mailboxes safe