Deep Dive: Insider Threat Detection with Netwrix Auditor
About this webinar
Recorded: August 21, 2019
Do organisations battle insider threats? They try to. It's a real challenge to spot malicious insiders before they cause damage, and even well-meaning users sometimes forget or ignore established information sharing and data protection protocols, especially those that seem arbitrary or inconvenient.
Join this deep dive demo to learn how to:
• Determine whether your organisation should be concerned about insider threats
• Get concrete evidence of privilege abuse incidents
• Be notified about high-risk insider threat patterns
• Identify security weak spots so you can remediate them before they are exploited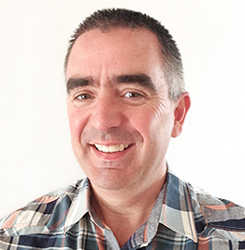 Russell McDermott,
Solutions Engineer
Weekly Netwrix MSP Webinar
Every Tuesday, we host an online session in which we explain how MSPs can grow their businesses, remain trusted IT advisors for their customers, and either differentiate their offerings with advanced security services or make a full transition from MSP to managed security services provider (MSSP).
Join the MSP team as we demonstrate how Netwrix enables you to:
Generate interest for data security services
Sell more services by starting the security conversation
Provide efficient incident management to prevent data breaches
Improve your clients' security posture with automated IT risk assessment
Sign up for the most convenient session now!