Deep Dive: Insider Threat Detection
About this webinar
Recorded: February 20, 2019
Do organizations battle insider threats? They try to. Are they successful at mitigating the risk? Not so much. It's a real challenge to spot malicious insiders before they cause damage, and even well-meaning users sometimes forget or ignore established information sharing and data protection protocols, especially those that seem arbitrary or inconvenient.

Watch our deep dive demo to learn how to:
• Determine whether your organization should be concerned about insider threats
• Get concrete evidence of privilege abuse incidents
• Be notified about high-risk insider threat patterns
• Identify security weak spots so you can remediate them before they are exploited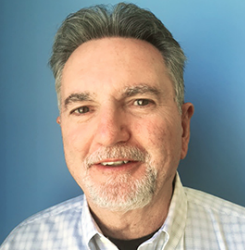 Bob Cordisco,
Systems Engineer
Netwrix Data Classification Demonstration
We are excited to showcase the functionality of our newest product — Netwrix Data Classification! This software reveals the true value of information you store and cures both your information security and governance headaches.
Join us for a live demo and learn how to:
Accurately identify sensitive information and reduce its exposure
Slash expenses on data storage by cleaning up obsolete or trivial information
Respond to legal requests without putting your business on hold
Streamline data management tasks by retaining, archiving or migrating only specific types of data