Mitigating the Threat of Data Theft by Departing Employees
About this webinar
Recorded: August 17, 2017
Every day, your employees access a wide variety of electronic information, ranging from trivial to important and highly confidential. However, your organization may be in jeopardy when one of these employees, when leaving the company, decides to grab sensitive data. Can you prevent this from happening?
Watch the recorded webinar and learn:
How to spot the anomalous activity of departing employees;
How to prevent sensitive data from being stolen;
How to build an effective workflow for maintaining the offboarding process;
And more!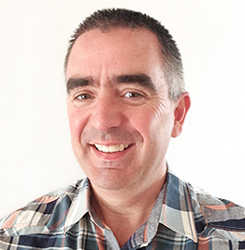 Russell McDermott,
Systems Engineer
Active Directory 101: Manage and Maintain AD Domain Services
Once you have your DCs and AD groups set up, it's time to learn how to configure security policies, maintain AD, and spot changes that could jeopardize security or availability. Watch this webinar to prepare for the second section of Exam 70-742, which is dedicated to continuous management of Active Directory.
During this session, you will learn:
Techniques for configuring service authentication and account policies
Methods for maintaining Active Directory
How to configure Active Directory in a complex enterprise environment
How to detect and investigate improper changes to your Active Directory with Netwrix Auditor