Mitigating the Threat of Data Theft by Departing Employees
About this webinar
Recorded: August 17, 2017
Every day, your employees access a wide variety of electronic information, ranging from trivial to important and highly confidential. However, your organization may be in jeopardy when one of these employees, when leaving the company, decides to grab sensitive data. Can you prevent this from happening?
Watch the recorded webinar and learn:
How to spot the anomalous activity of departing employees;
How to prevent sensitive data from being stolen;
How to build an effective workflow for maintaining the offboarding process;
And more!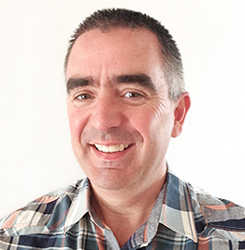 Russell McDermott,
Solutions Engineer
Netwrix Auditor Product Demo
See what Netwrix Auditor has to offer, including how you can prevent data breaches by staying in control of your sensitive and regulated data. Join a Netwrix systems engineer as he demonstrates how to:
Identify and remediate your biggest security gaps using the IT Risk Assessment dashboard
Detect and investigate abnormal user behavior faster with alerts and Google-like search
Minimize response time to common incidents or anticipated threats with Automated Response
Pass compliance audits with far less effort using Data Discovery and Classification
And much more
Sign up for the live demo now!