Digital Waste and Dumpster Diving – Driving Down the Costs
About this webinar
Recorded: September 19, 2019
A recurring problem we hear about is dumpster diving – where salvaging waste that was discarded by organizations proves of value to hackers. Addressing the dilemma of how to identify dark data and dispose of redundant, outdated, or trivial (ROT) information from unmanaged or poorly managed file shares and siloed repositories, can be costly. From not only maintaining unneeded servers, but also the risks of data breaches, hacker activity, and acting on erroneous information for decision making.
This webinar explores the business ramifications of unmanaged and potentially toxic data, and provides a solution to cleanse repositories, with easy-to-use tools for ongoing management. See a live demo of the process for generating an inventory of file shares, based on a variety of different variables. And leave with a clear understanding of the why, what, and how of cleansing content to obtain business advantages.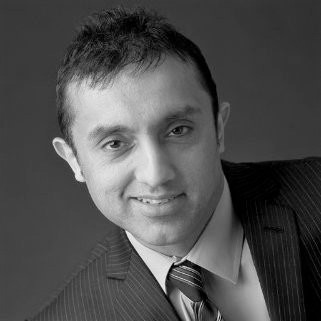 Zabair Bhatti,
Solutions Engineer
Pro Tips for Defending Your Organization from Data Breaches
Data security analyst Bob Diachenko (@MayhemDayOne) will join us in this webinar to share his expert tips for reducing your risk of a data breach. To discover data leaks and vulnerabilities on the internet, Bob uses search engines like Shodan, BinaryEdge and Zoomeye, and simple dorks. No special software or active scanning, just 'bare hands' and some luck. If he can find your data, then anybody else in the world can, too.
Bob will provide some great insights based on recent data breaches in unsecured NoSQL databases caused by trusted staff and partners, including:
Which of your data assets are likely to be targeted by attackers
A checklist for minimizing the risk of a data breach
How to spot and remediate risks while adopting a cloud-first strategy
How to minimize the exposure of your sensitive data