Die Verwaltung und Konfiguration von Digital Rights Management
About this webinar
Recorded: October 9, 2017
Dieses Intensivseminar beinhaltet den Lernstoff, der von Microsoft für die Zertifizierung zum MCSA / MCSE 2012 Server Infrastructure gefordert wird. Das Webinar fasst einige der wichtigsten Aufgaben der Verwaltung einer Active Directory-Infrastruktur zusammen und behandelt das Thema "Installieren und Konfigurieren der Active Directory Rechteverwaltungsdienste (RMS)".
• Überblick über die Funktionsweise von RMS
• Lizenz- oder Zertifikat-AD RMS-Server installieren;
• AD RMS-Dienstverbindungspunkt (Service Connection Point, SCP) verwalten
• RMS-Vorlagen verwalten
• Ausschlussrichtlinien konfigurieren
• AD RMS sichern und wiederherstellen
• Kurze Ausblick auf RMS in Office 365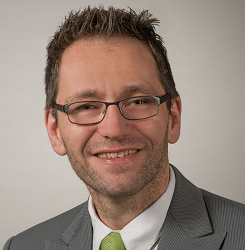 Holger Voges,
MCSA, MCITP, MCSE, MCT
Deep Dive: Records Management – A New Solution to an Old Problem
Moving to digital creates the illusion that you'll automatically leave behind all the records management problems you had with paper files, from the frequent errors by users to the endless requests from auditors. Unfortunately, that is not the case — over 60% of organizations are still stuck with mostly manual approaches to retention and disposition of records.
Join our 30-minute deep dive into electronic records management:
Learn why manual records tagging is a ticket straight to lower productivity, constant frustration and higher risks
Explore ways to automate the movement of records through their lifecycle and finally get home on time
Discover how to improve the performance of your records management system and increase its ROI