Die Verwaltung und Konfiguration von Digital Rights Management
About this webinar
Recorded: October 9, 2017
Dieses Intensivseminar beinhaltet den Lernstoff, der von Microsoft für die Zertifizierung zum MCSA / MCSE 2012 Server Infrastructure gefordert wird. Das Webinar fasst einige der wichtigsten Aufgaben der Verwaltung einer Active Directory-Infrastruktur zusammen und behandelt das Thema "Installieren und Konfigurieren der Active Directory Rechteverwaltungsdienste (RMS)".
• Überblick über die Funktionsweise von RMS
• Lizenz- oder Zertifikat-AD RMS-Server installieren;
• AD RMS-Dienstverbindungspunkt (Service Connection Point, SCP) verwalten
• RMS-Vorlagen verwalten
• Ausschlussrichtlinien konfigurieren
• AD RMS sichern und wiederherstellen
• Kurze Ausblick auf RMS in Office 365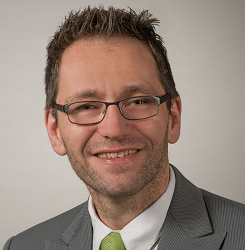 Holger Voges,
MCSA, MCITP, MCSE, MCT
Compliance in the Cloud: How to Secure Identities and Meet Regulatory Requirements
Cloud technology offers a host of benefits, including flexibility and accessibility. But it also brings new compliance challenges and security risks. Although cloud providers claim that their technology is mature enough to handle any security-related issues, ensuring data integrity in the cloud and proving it to compliance auditors are still top concerns for most organizations.
Join us to get deep insight on:
· How you can share responsibility for IT security with cloud providers
· How to protect the sensitive data you store in the cloud
· How to meet compliance requirements for data in the cloud