Die Verwaltung und Konfiguration von Digital Rights Management
About this webinar
Recorded: October 9, 2017
Dieses Intensivseminar beinhaltet den Lernstoff, der von Microsoft für die Zertifizierung zum MCSA / MCSE 2012 Server Infrastructure gefordert wird. Das Webinar fasst einige der wichtigsten Aufgaben der Verwaltung einer Active Directory-Infrastruktur zusammen und behandelt das Thema "Installieren und Konfigurieren der Active Directory Rechteverwaltungsdienste (RMS)".
• Überblick über die Funktionsweise von RMS
• Lizenz- oder Zertifikat-AD RMS-Server installieren;
• AD RMS-Dienstverbindungspunkt (Service Connection Point, SCP) verwalten
• RMS-Vorlagen verwalten
• Ausschlussrichtlinien konfigurieren
• AD RMS sichern und wiederherstellen
• Kurze Ausblick auf RMS in Office 365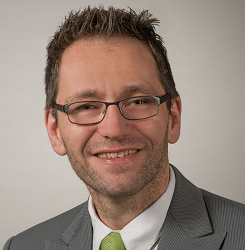 Holger Voges,
MCSA, MCITP, MCSE, MCT
Netwrix Data Classification Demonstration
We are excited to showcase the functionality of our newest product — Netwrix Data Classification! This software reveals the true value of information you store and cures both your information security and governance headaches.
Join us for a live demo and learn how to:
Accurately identify sensitive information and reduce its exposure
Slash expenses on data storage by cleaning up obsolete or trivial information
Respond to legal requests without putting your business on hold
Streamline data management tasks by retaining, archiving or migrating only specific types of data