Die Automatisierung von EU-DSGVO Prozessen. Schritt-für-Schritt Anleitung
About this webinar
Recorded: June 20, 2017
Wie kann man den manuellen Aufwand bei der Vorbereitung auf die EU-DSGVO minimieren?
In unserem Webinar präsentieren wir die schlüsselfertige Lösung für die Vorbereitung des Unternehmens auf die EU-DSGVO, die alle drei wichtigsten Punkte der Verordnung decken wird:
- Das Audit: die Prüfung der Systeme
- Die Rechenschaftspflicht: die Erstellung der Dokumentation
- Die Meldepflichten bei den Datenschutzverstößen
Wir beantworten die Fragen:
- Wie stellen Sie die Rechtmäßigkeit der Datenverarbeitung sicher?
- Wie decken Sie die hohen Transparenzanforderungen über Verarbeitungsvorgänge?
- Wie kann man ein Verarbeitungsverzeichniss einfach führen?
Wir erzählen den Anwendungsfall eines Unternehmens, das ohne Automatisierung auf die EU-DSGVO vorbereitet wurde, und wie die Automatisierung den Prozess der Vorbereitung einfacher und schneller macht.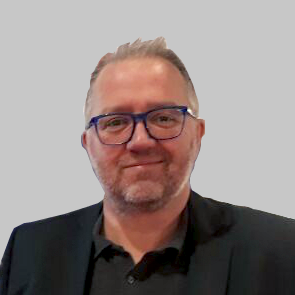 Jørgen Slings,
Systems Engineer
Deep Dive: Records Management – A New Solution to an Old Problem
Moving to digital creates the illusion that you'll automatically leave behind all the records management problems you had with paper files, from the frequent errors by users to the endless requests from auditors. Unfortunately, that is not the case — over 60% of organizations are still stuck with mostly manual approaches to retention and disposition of records.
Join our 30-minute deep dive into electronic records management:
Learn why manual records tagging is a ticket straight to lower productivity, constant frustration and higher risks
Explore ways to automate the movement of records through their lifecycle and finally get home on time
Discover how to improve the performance of your records management system and increase its ROI