Die Automatisierung von EU-DSGVO Prozessen. Schritt-für-Schritt Anleitung
About this webinar
Recorded: June 20, 2017
Wie kann man den manuellen Aufwand bei der Vorbereitung auf die EU-DSGVO minimieren?
In unserem Webinar präsentieren wir die schlüsselfertige Lösung für die Vorbereitung des Unternehmens auf die EU-DSGVO, die alle drei wichtigsten Punkte der Verordnung decken wird:
- Das Audit: die Prüfung der Systeme
- Die Rechenschaftspflicht: die Erstellung der Dokumentation
- Die Meldepflichten bei den Datenschutzverstößen
Wir beantworten die Fragen:
- Wie stellen Sie die Rechtmäßigkeit der Datenverarbeitung sicher?
- Wie decken Sie die hohen Transparenzanforderungen über Verarbeitungsvorgänge?
- Wie kann man ein Verarbeitungsverzeichniss einfach führen?
Wir erzählen den Anwendungsfall eines Unternehmens, das ohne Automatisierung auf die EU-DSGVO vorbereitet wurde, und wie die Automatisierung den Prozess der Vorbereitung einfacher und schneller macht.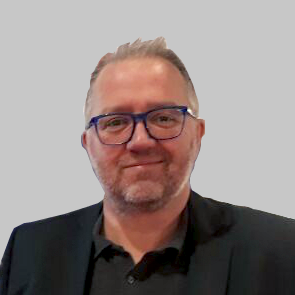 Jørgen Slings,
Systems Engineer
Tips, Tools and Techniques for Overcoming Data Protection Challenges
Tighter data protection regulations have forced organizations to put data security at the top of their priority list. Join this panel of experts to discover why companies fail to ensure data security and how to avoid the same fate. They will discuss common data protection challenges: intellectual property theft, data loss, data breaches, system disruptions and compliance regulations.
Register now for a dynamic panel discussion:
Gain expert insight into tools and techniques for improving data security in your organization
Hear recommendations for how to justify investments in IT security
Get simple yet effective tips for enhancing data privacy and protection
Learn the key differences between compliance and security
Leave the event with a clear and realistic action plan for avoiding data breaches