Die Automatisierung von EU-DSGVO Prozessen. Schritt-für-Schritt Anleitung
About this webinar
Recorded: June 20, 2017
Wie kann man den manuellen Aufwand bei der Vorbereitung auf die EU-DSGVO minimieren?
In unserem Webinar präsentieren wir die schlüsselfertige Lösung für die Vorbereitung des Unternehmens auf die EU-DSGVO, die alle drei wichtigsten Punkte der Verordnung decken wird:
- Das Audit: die Prüfung der Systeme
- Die Rechenschaftspflicht: die Erstellung der Dokumentation
- Die Meldepflichten bei den Datenschutzverstößen
Wir beantworten die Fragen:
- Wie stellen Sie die Rechtmäßigkeit der Datenverarbeitung sicher?
- Wie decken Sie die hohen Transparenzanforderungen über Verarbeitungsvorgänge?
- Wie kann man ein Verarbeitungsverzeichniss einfach führen?
Wir erzählen den Anwendungsfall eines Unternehmens, das ohne Automatisierung auf die EU-DSGVO vorbereitet wurde, und wie die Automatisierung den Prozess der Vorbereitung einfacher und schneller macht.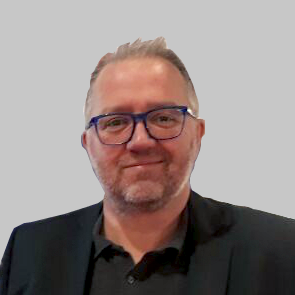 Jørgen Slings,
Systems Engineer
Netwrix Auditor Product Demo
See what the new Netwrix Auditor 9.6 has to offer, including how you can now classify and secure your data. Join one of our top Netwrix system engineers as he demonstrates how to:
Quickly identify your biggest security gaps with the interactive Risk Assessment dashboard
Detect and investigate abnormal behavior with our alerts and Google-like search
Pass compliance audits with far less effort using our new Data Discovery and Classification feature
And much more
Sign up for the live demo now!