Die Automatisierung von EU-DSGVO Prozessen. Schritt-für-Schritt Anleitung
About this webinar
Recorded: June 20, 2017
Wie kann man den manuellen Aufwand bei der Vorbereitung auf die EU-DSGVO minimieren?
In unserem Webinar präsentieren wir die schlüsselfertige Lösung für die Vorbereitung des Unternehmens auf die EU-DSGVO, die alle drei wichtigsten Punkte der Verordnung decken wird:
- Das Audit: die Prüfung der Systeme
- Die Rechenschaftspflicht: die Erstellung der Dokumentation
- Die Meldepflichten bei den Datenschutzverstößen
Wir beantworten die Fragen:
- Wie stellen Sie die Rechtmäßigkeit der Datenverarbeitung sicher?
- Wie decken Sie die hohen Transparenzanforderungen über Verarbeitungsvorgänge?
- Wie kann man ein Verarbeitungsverzeichniss einfach führen?
Wir erzählen den Anwendungsfall eines Unternehmens, das ohne Automatisierung auf die EU-DSGVO vorbereitet wurde, und wie die Automatisierung den Prozess der Vorbereitung einfacher und schneller macht.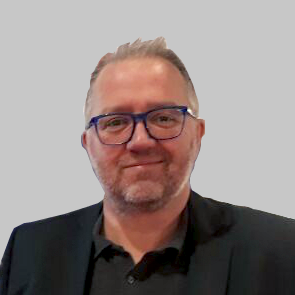 Jørgen Slings,
Systems Engineer
Active Directory 101: Install and Configure AD Domain Services
This webinar covers the first section of Exam 70-742, which focuses on effective installation and administration of Active Directory. In addition to providing step-by-step training from an AD expert, the session also explores the potential pitfalls of AD configuration and ways to ensure your configuration enhances the security of your IT environment.
Register for this session to learn:
How to install and configure domain controllers (DCs)
Best practices for creating AD users and computers
How to effectively approach AD group and organizational unit (OU) management
How Netwrix Auditor's reporting functionality can help you identify security gaps in your AD configuration and maintain good IT hygiene