Die Automatisierung von EU-DSGVO Prozessen. Schritt-für-Schritt Anleitung
About this webinar
Recorded: June 20, 2017
Wie kann man den manuellen Aufwand bei der Vorbereitung auf die EU-DSGVO minimieren?
In unserem Webinar präsentieren wir die schlüsselfertige Lösung für die Vorbereitung des Unternehmens auf die EU-DSGVO, die alle drei wichtigsten Punkte der Verordnung decken wird:
- Das Audit: die Prüfung der Systeme
- Die Rechenschaftspflicht: die Erstellung der Dokumentation
- Die Meldepflichten bei den Datenschutzverstößen
Wir beantworten die Fragen:
- Wie stellen Sie die Rechtmäßigkeit der Datenverarbeitung sicher?
- Wie decken Sie die hohen Transparenzanforderungen über Verarbeitungsvorgänge?
- Wie kann man ein Verarbeitungsverzeichniss einfach führen?
Wir erzählen den Anwendungsfall eines Unternehmens, das ohne Automatisierung auf die EU-DSGVO vorbereitet wurde, und wie die Automatisierung den Prozess der Vorbereitung einfacher und schneller macht.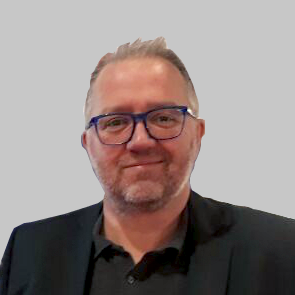 Jørgen Slings,
Systems Engineer
Securing Your Network Devices in the Era of Cyber Threats
The last several years have seen a massive proliferation of network devices. Despite their benefits, any single device could act as an entry point for hackers or malware. Network administrators must take a hard look at routers, access points, IoT devices and a variety of other network devices to safeguard them from cyber threats. The result can be clear visibility into network activity for maximum security and performance. In this informative webinar, you will learn:
Strategies for performing device risk assessments.
Methods to spot and remediate unauthorized changes or change errors.
Why identity is a critical factor in maintaining device security.
Actionable strategies you can use right now to secure your network devices.