Irrtümer zur Datenschutz-Grundverordnung (DSGVO) und wie man sie vermeidet
About this webinar
Recorded: December 5, 2017
Dass viele Unternehmen nicht ausreichend auf die neuen Datenschutzanforderungen vorbereitet sind, wissen Sie dank unzähliger Blog- und Nachrichtenartikel sowie Advertorials.

Doch was führt zur unzureichenden Vorbereitung? Was sind die beliebtesten Fehler und Irrtümer auf dem Weg zur DSGVO? Und: Wie lassen sich diese vermeiden oder auch 'Last Minute' beheben?
was die wichtigsten Maßnahmen zur DSGVO sind
und wie Sie diese auch in letzter Minute identifizieren und umsetzen
mit wem Sie sich im neuen Jahr zum Thema Datenschutz an einen Tisch setzen sollten
warum 'etwas' zu tun besser ist als 'gar nichts' zu tun
ob schon ab Mai 2018 mit Bußgeldern zu rechnen ist
worauf es im Datenschutz- und Risiko-Management ankommt
(Exkurs) welche Rolle die ePrivacy-Verordnung spielt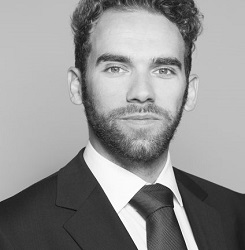 Frank Trautwein,
IT-Jurist und Lead Auditor ISO 27001
Deep Dive: How to Reduce the Exposure of Your Critical Data
To reduce the overexposure of regulated and mission-critical data, it's not enough to understand where it resides; you also need to uncover any issues that put the data at risk and quickly remediate them. With solutions from Netwrix, you can reduce the exposure of your sensitive data by moving it to a safe location, deleting confidential pieces of content from it and more.
Join us and discover how Netwrix solutions enable you to:
Understand which data needs protection and how exposed it is
Automatically migrate overexposed data to quarantine before a breach occurs
Automatically redact sensitive content from documents
Identify and revoke excessive permissions
Increase the accuracy of your data loss prevention (DLP) tool