Irrtümer zur Datenschutz-Grundverordnung (DSGVO) und wie man sie vermeidet
About this webinar
Recorded: December 5, 2017
Dass viele Unternehmen nicht ausreichend auf die neuen Datenschutzanforderungen vorbereitet sind, wissen Sie dank unzähliger Blog- und Nachrichtenartikel sowie Advertorials.

Doch was führt zur unzureichenden Vorbereitung? Was sind die beliebtesten Fehler und Irrtümer auf dem Weg zur DSGVO? Und: Wie lassen sich diese vermeiden oder auch 'Last Minute' beheben?
was die wichtigsten Maßnahmen zur DSGVO sind
und wie Sie diese auch in letzter Minute identifizieren und umsetzen
mit wem Sie sich im neuen Jahr zum Thema Datenschutz an einen Tisch setzen sollten
warum 'etwas' zu tun besser ist als 'gar nichts' zu tun
ob schon ab Mai 2018 mit Bußgeldern zu rechnen ist
worauf es im Datenschutz- und Risiko-Management ankommt
(Exkurs) welche Rolle die ePrivacy-Verordnung spielt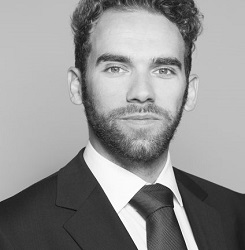 Frank Trautwein,
IT-Jurist und Lead Auditor ISO 27001
Tips, Tools and Techniques for Overcoming Data Protection Challenges
Tighter data protection regulations have forced organizations to put data security at the top of their priority list. Join this panel of experts to discover why companies fail to ensure data security and how to avoid the same fate. They will discuss common data protection challenges: intellectual property theft, data loss, data breaches, system disruptions and compliance regulations.
Register now for a dynamic panel discussion:
Gain expert insight into tools and techniques for improving data security in your organization
Hear recommendations for how to justify investments in IT security
Get simple yet effective tips for enhancing data privacy and protection
Learn the key differences between compliance and security
Leave the event with a clear and realistic action plan for avoiding data breaches