Irrtümer zur Datenschutz-Grundverordnung (DSGVO) und wie man sie vermeidet
About this webinar
Recorded: December 5, 2017
Dass viele Unternehmen nicht ausreichend auf die neuen Datenschutzanforderungen vorbereitet sind, wissen Sie dank unzähliger Blog- und Nachrichtenartikel sowie Advertorials.

Doch was führt zur unzureichenden Vorbereitung? Was sind die beliebtesten Fehler und Irrtümer auf dem Weg zur DSGVO? Und: Wie lassen sich diese vermeiden oder auch 'Last Minute' beheben?
was die wichtigsten Maßnahmen zur DSGVO sind
und wie Sie diese auch in letzter Minute identifizieren und umsetzen
mit wem Sie sich im neuen Jahr zum Thema Datenschutz an einen Tisch setzen sollten
warum 'etwas' zu tun besser ist als 'gar nichts' zu tun
ob schon ab Mai 2018 mit Bußgeldern zu rechnen ist
worauf es im Datenschutz- und Risiko-Management ankommt
(Exkurs) welche Rolle die ePrivacy-Verordnung spielt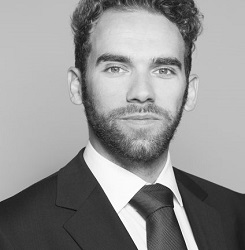 Frank Trautwein,
IT-Jurist und Lead Auditor ISO 27001
Netwrix Data Classification Demonstration
We are excited to showcase the functionality of our newest product — Netwrix Data Classification! This software reveals the true value of information you store and cures both your information security and governance headaches.
Join us for a live demo and learn how to:
Accurately identify sensitive information and reduce its exposure
Slash expenses on data storage by cleaning up obsolete or trivial information
Respond to legal requests without putting your business on hold
Streamline data management tasks by retaining, archiving or migrating only specific types of data