Irrtümer zur Datenschutz-Grundverordnung (DSGVO) und wie man sie vermeidet
About this webinar
Recorded: December 5, 2017
Dass viele Unternehmen nicht ausreichend auf die neuen Datenschutzanforderungen vorbereitet sind, wissen Sie dank unzähliger Blog- und Nachrichtenartikel sowie Advertorials.

Doch was führt zur unzureichenden Vorbereitung? Was sind die beliebtesten Fehler und Irrtümer auf dem Weg zur DSGVO? Und: Wie lassen sich diese vermeiden oder auch 'Last Minute' beheben?
was die wichtigsten Maßnahmen zur DSGVO sind
und wie Sie diese auch in letzter Minute identifizieren und umsetzen
mit wem Sie sich im neuen Jahr zum Thema Datenschutz an einen Tisch setzen sollten
warum 'etwas' zu tun besser ist als 'gar nichts' zu tun
ob schon ab Mai 2018 mit Bußgeldern zu rechnen ist
worauf es im Datenschutz- und Risiko-Management ankommt
(Exkurs) welche Rolle die ePrivacy-Verordnung spielt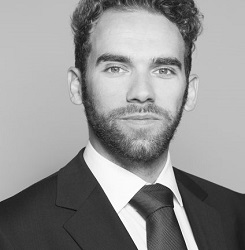 Frank Trautwein,
IT-Jurist und Lead Auditor ISO 27001
Securing Your Network Devices in the Era of Cyber Threats
The last several years have seen a massive proliferation of network devices. Despite their benefits, any single device could act as an entry point for hackers or malware. Network administrators must take a hard look at routers, access points, IoT devices and a variety of other network devices to safeguard them from cyber threats. The result can be clear visibility into network activity for maximum security and performance. In this informative webinar, you will learn:
Strategies for performing device risk assessments.
Methods to spot and remediate unauthorized changes or change errors.
Why identity is a critical factor in maintaining device security.
Actionable strategies you can use right now to secure your network devices.